We have finished (for the near future) all of the work in the front yard. HALLELUJAH!
A couple of weeks ago, Home Depot was running a killer sale on mulch and landscaping supplies, so we jumped on it. This project cost approximately $130 dollars. SCORE!
Jared and I worked really hard on clearing out this patch of land, let me tell you. You might remember this photo.
Jared hates yard work.
If we lived on a normal plot of land, this might not have been such a big project, but because of the hill, everything seems a million times more difficult. We scraped the top layer of grass up and put down landscape fabric to keep out the weeds. Then we started shoveling mulch on top of the fabric. We used 20 40-lb bags of mulch.
THAT'S 800 POUNDS, PEOPLE. so. much. mulch.
So, here's the end result!
This is from the side of the house looking up the hill. I told you. This yard is NUTS.
When you stand at the base of the front steps, this is off to your right.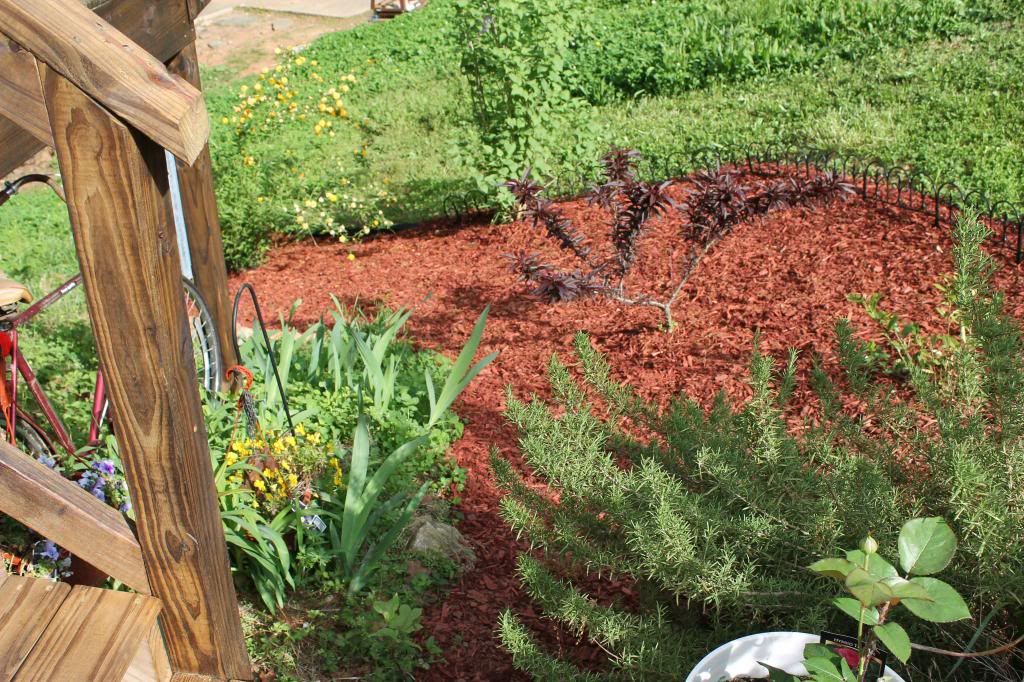 I love the view from our front porch now! The random PVC pipe sticking out of the ground used to hold a really pretty glass plate flower that unfortunately broke, and I've yet to remove the pipe. Go ahead and pretend it doesn't exist.
This is the view looking off of the left side of the porch. Those wind chimes are approximately 7 feet tall. In the future, I'd like to fill in some of the open space with more plants, but for now, I'm happy with the yellow rose, the lilac bush, and the flowering peach tree.
I'm trying to train honeysuckle to grow up the side and into the lattice on the front. I cannot wait until it blooms!
I'm super excited about how this project turned out! We've got all kinds of great plants out front, and most of them were given to us! My aunt gave me the giant rosemary bush; my cousin dug up the 3 knock out roses and rescued them from an employer's yard who was going to trash them; my Nanny gave me a seven sisters rose along with the yellow rose and the lilac bush; Ma gave me the honeysuckle vine. So many people contributed to this little garden plot, and I'm so grateful!
Just as a little reminder, here's what the house looked like when we bought it.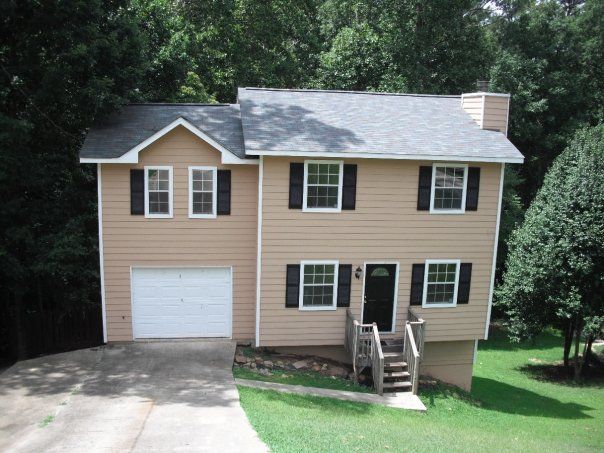 And now!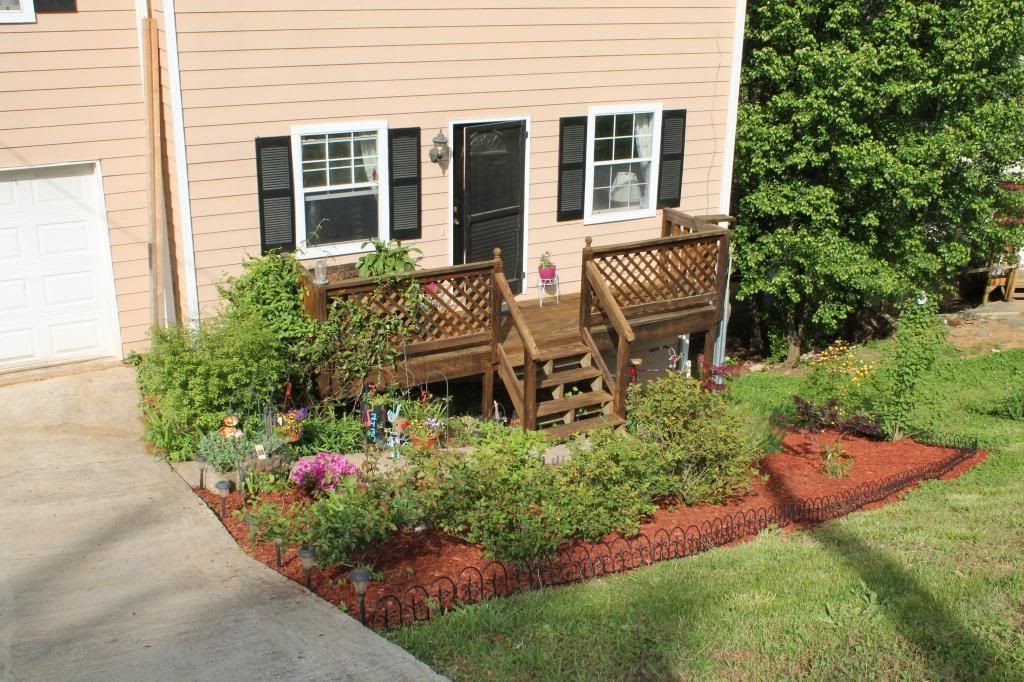 Have any of y'all embarked on any crazy, intense yard projects?