I first wrote about using a bathtub as a pond
here
. This is what my first attempt looked like.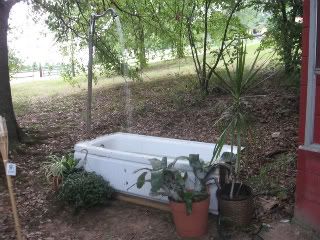 I'm planning on moving this bathtub to my house soon, but I'm going to reconfigure it since the shower running wouldn't be practical for all the wind that the back deck gets. In the meantime, here are some photos that are inspiring me!
One day, I will have a claw foot tub.
My tub isn't as awesome as these cast iron tubs, but I'm pretty excited about getting our pond started!