Two days ago, while I was singing at a charity event for the American Cancer Society, Parrie's battle with cancer ended. The irony wasn't lost on me. When I realized that was where I was when she passed, I thought it was some kind of cosmic joke. While I was "kicking cancer's butt," it stole one of my friends. I was angry. Parrie was so good. So kind.
I realize now that cancer didn't steal my friend. She didn't
lose
a battle with cancer. She won; she's with Jesus. She's no longer in pain. She received the ultimate healing.
Parrie was a constant source of inspiration and comfort to me. She told me several times over her last week on this earth that I was a comfort to her, but she will never know what her big heart and loving nature has meant to me. I tried telling her when she was with us, but then and now my words fall short to describe what she means to me still. She was an adventurer, nature-lover, organic gardening enthusiast, a paddlin' nut, and one of the best friends I've ever had.
I knew it was coming. I was going over everyday to help with the smallest, most basic things. I had seen what the cancer was doing to her. I knew she wasn't going to be with us long, but that doesn't keep it from hurting. The heart breaks, but it keeps beating just the same.
As I was leaving that last morning, I told Parrie goodbye. She sat up in bed, looked in my eyes and told me she loved me. I love that the last things we said to each other was that we loved each other. She was such a great friend. Like all friends, we had our differences and misunderstandings, but at the end of the day, she loved me and I loved her and I know I'll never be the same because of her.
I asked her what her favorite verse was once, and she told me it was John 14:1. "Let not your heart be troubled: you believe in God, believe also in me." I think all of us that are missing her so badly can think on this verse and remember to not let our hearts be troubled. She was ready to go, and she's no longer in pain.
In honor of Parrie, I'm going to spend the day outside, tending to my garden and enjoying the day like Parrie would be if she were here.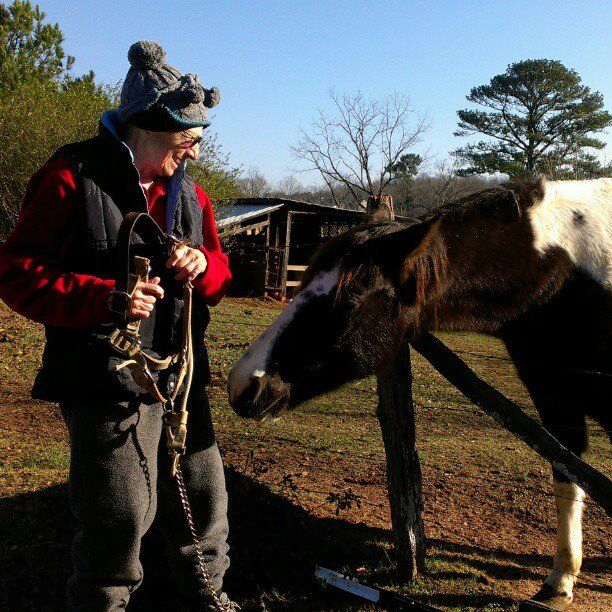 She loved her Asa Gray.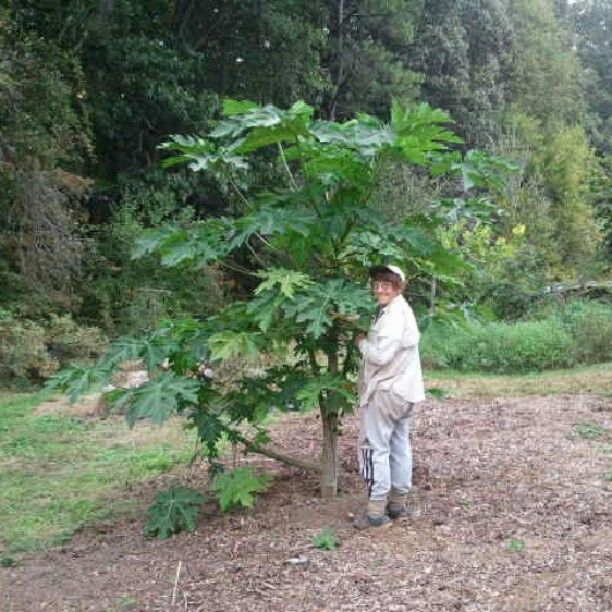 Her compost is legendary. This papaya tree grew out of the compost pile!
I love you, Parrie. Thanks for being my friend.