Last Sunday Jared worked outside all day and it was COLD. I wanted to fix something that would warm us both up, so what could be better than chicken noodle soup?
I decided to experiment and this is what I came up with!
Ingredients:
6 cups of reduced sodium chicken broth
1 yellow onion chopped
half cup of chopped carrots
1 heaping tablespoon of garlic
olive oil
cup of chopped chicken
2 cups of uncooked noodles. I used rotini, but if you like another noodle better, go for it!
Chacheres creole seasoning.
Optional ingredients:
celery
flour to thicken soup
Parmesan cheese to top the soup
anything else you'd like to add to your soup!
Prep and cook time: maybe 30 minutes
First, I poured the chicken broth in a stock pot and turned it on high. Here's a photo just in case you've never seen chicken broth in a pot before. This is thrilling photography, y'all.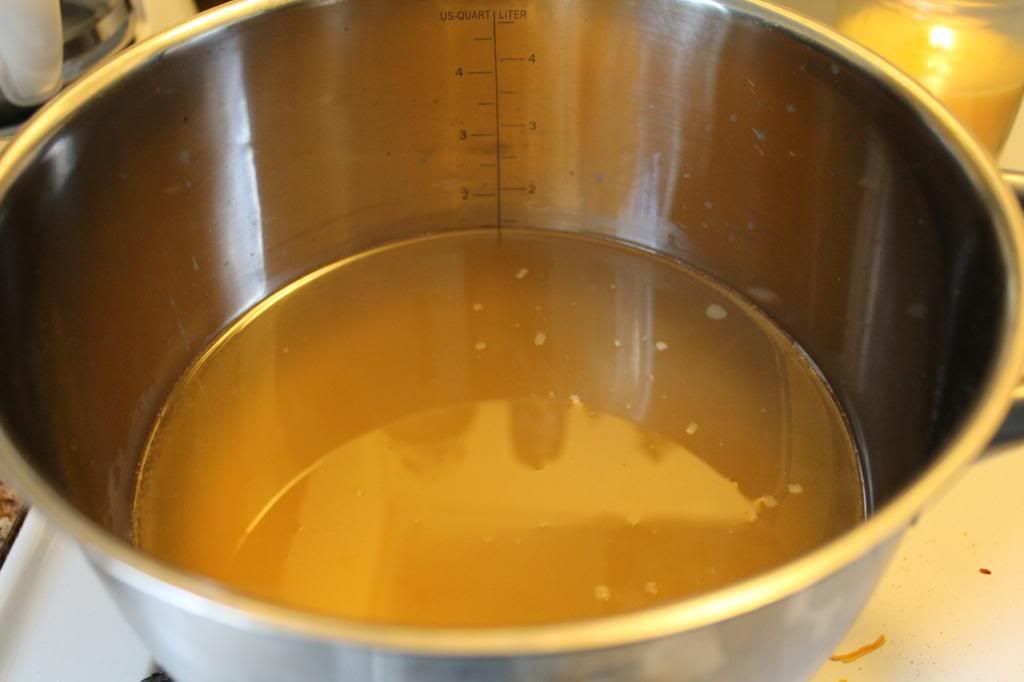 I chopped the onion and carrots and sauteed them in a tablespoon of olive oil.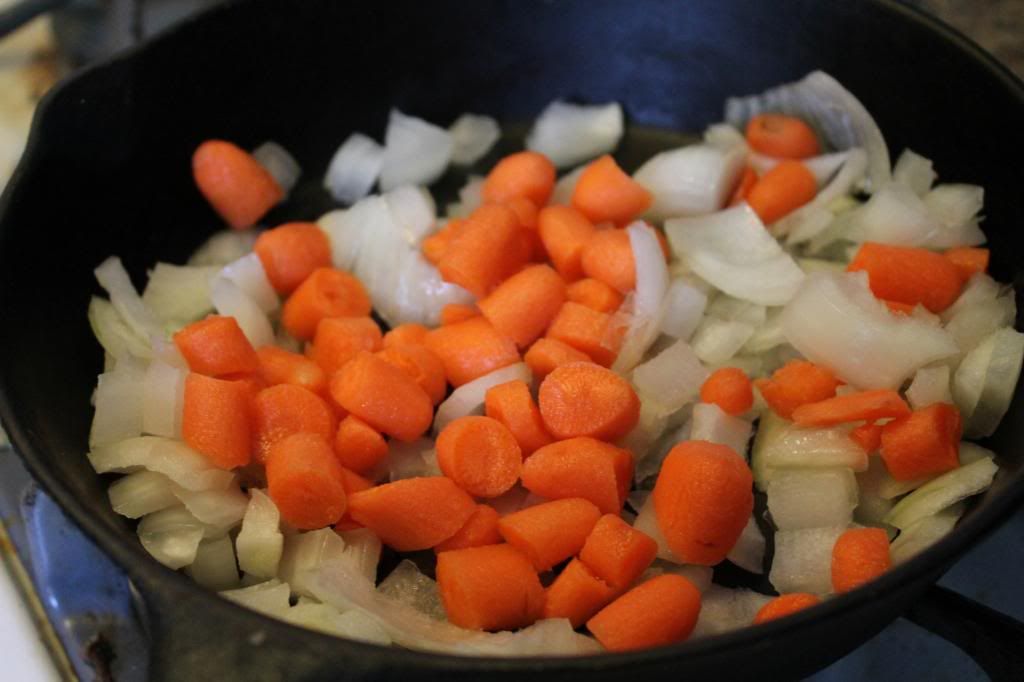 After a couple of minutes, I added the garlic to the center of the skillet and let it sit there for about a minute before I mixed it in with the carrots and onions. Once the onions are clear, I dumped everything in the skillet into the stock pot.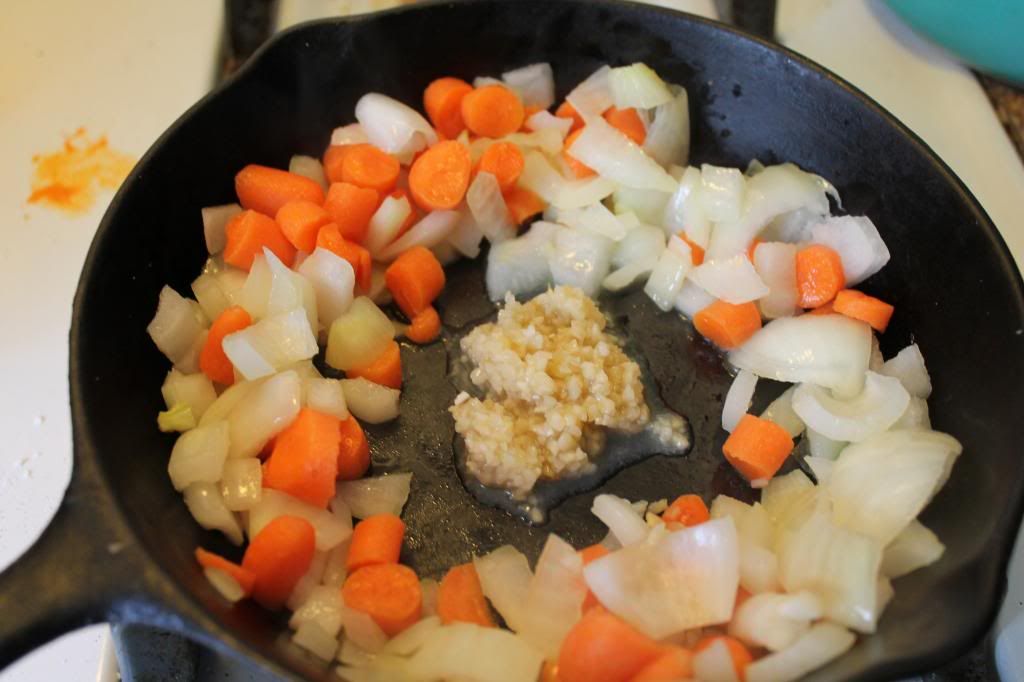 While that was cooking, I warmed about a cup of these chicken chunks according to the directions. I think you could easily substitute chopped or shredded rotisserie chicken or even canned chicken chunks if you wanted. I just happened to have these in the freezer.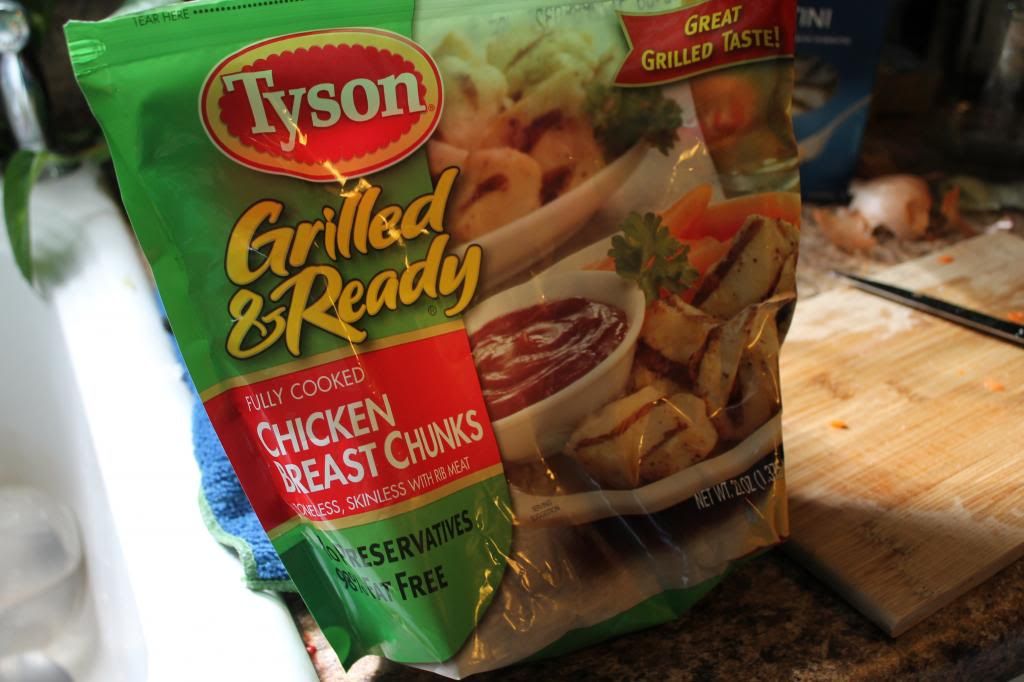 By then the broth was boiling, so I dumped the chicken and the uncooked noodles in the pot. I let it cook for seven minutes to cook the noodles.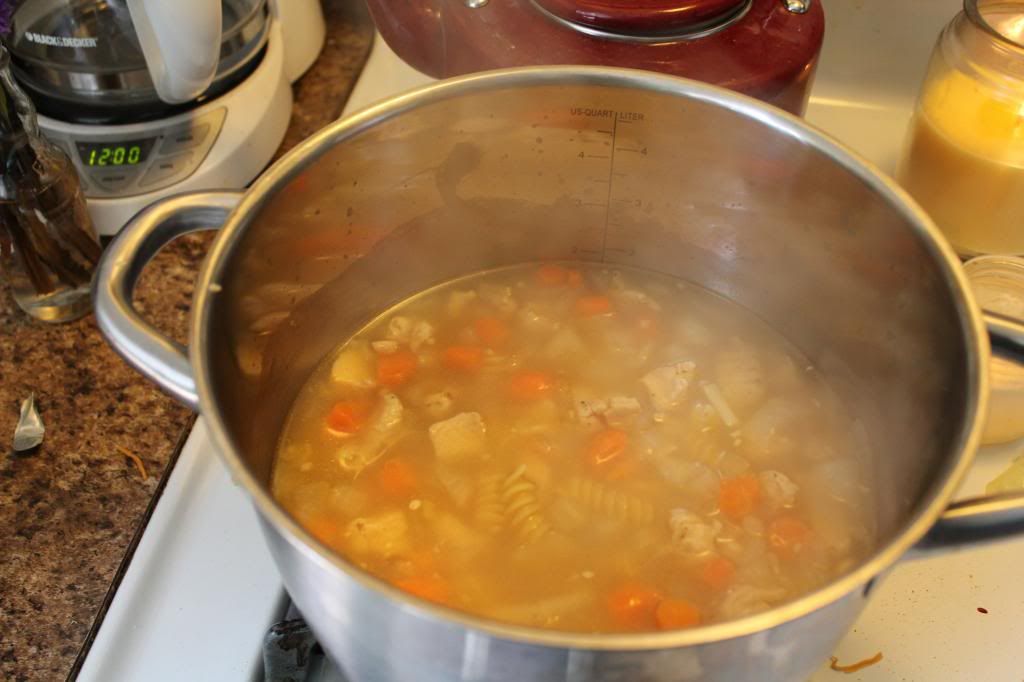 I sprinkled some Chacheres on top, and it was ready to eat! Jared was so excited he didn't even let me take the picture before he was grabbing his bowl!
Here's one without my husband's work hands in it.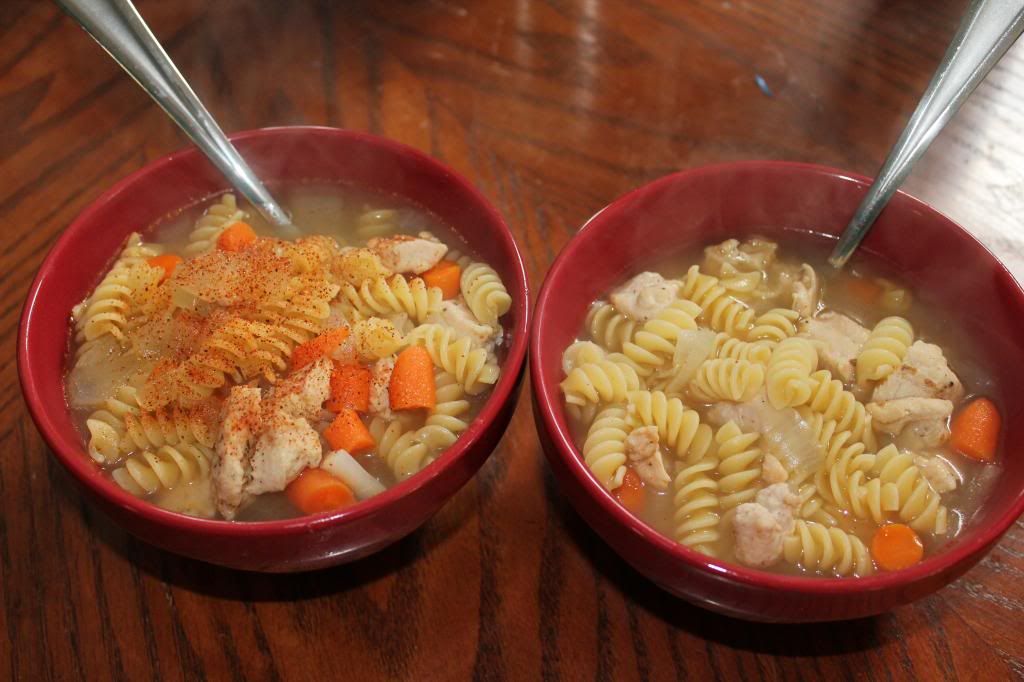 This ended up being very filling and I was really happy with how it turned out!
This is one of those recipes that could easily be tweaked for y'all's preferences. If you like your soups to be more broth than "stuff," leave out some of the noodles or carrots. If you like celery, throw some in there! Whatever you'd like to add or take away to make it your own!
I'd definitely make this again. It's the perfect cold weather comfort food!