Heather is one of my best friends since birth. Our birthdays are two days apart and we grew up thick as thieves. It's so good to see her at this stage in her life. She's happy, healthy, and has a beautiful son. She recently moved into an adorable duplex in the Morningside community in Atlanta. Jared and I along with our friend Robbie rode down to have supper together.
Her new place has all of these great little details that I just love.
These gorgeous chairs are being occupied by two very hungry men.
I love this shelf in her kitchen. She's going to do pink chalkboard paint underneath the shelf so her son can draw!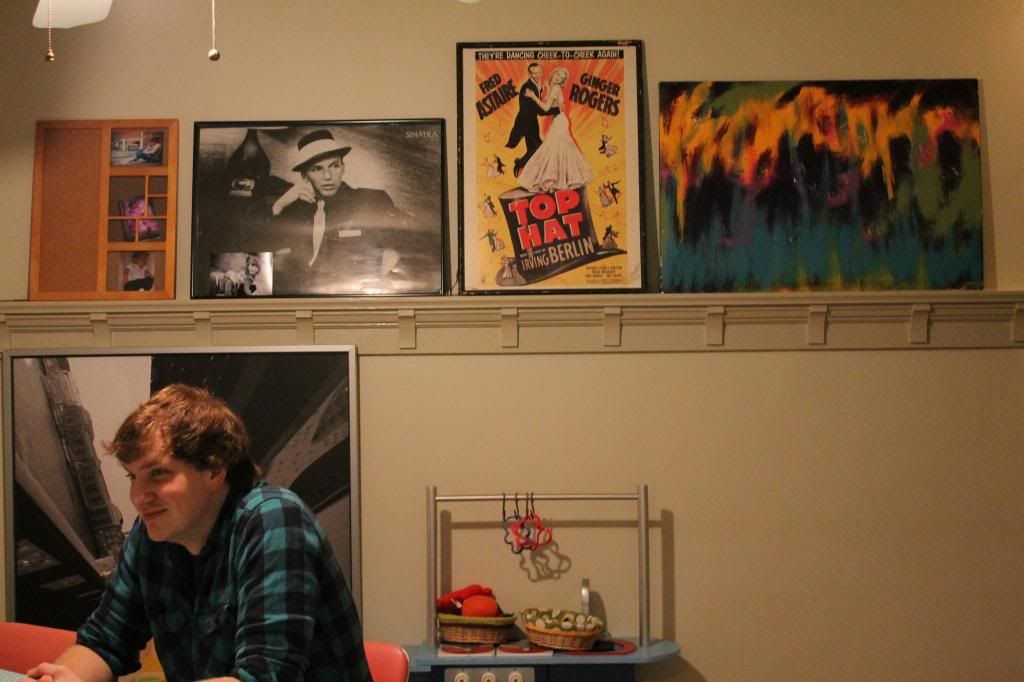 After a horribly long day--her wheel FELL OFF HER CAR at the farmer's market earlier that day--she still managed to cook salmon with pesto and her own version of rissoto along with bruschetta. We paired it with a pomegranate sweet tea. Her food is so much fancier than mine.
I baked the cake. It kind of fell apart when I took it out of the pan, so I made my own icing to cover it up. The icing didn't cover up anything, so I dumped gobs of powdered sugar on it.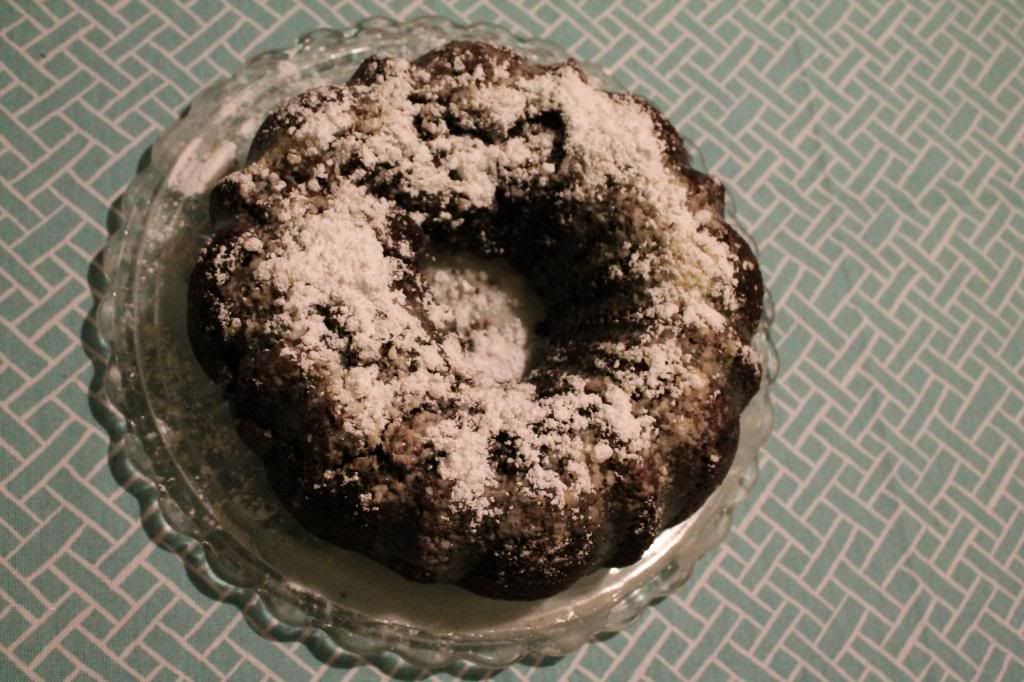 I was kind of worried about it, but everyone liked it. Especially one little boy.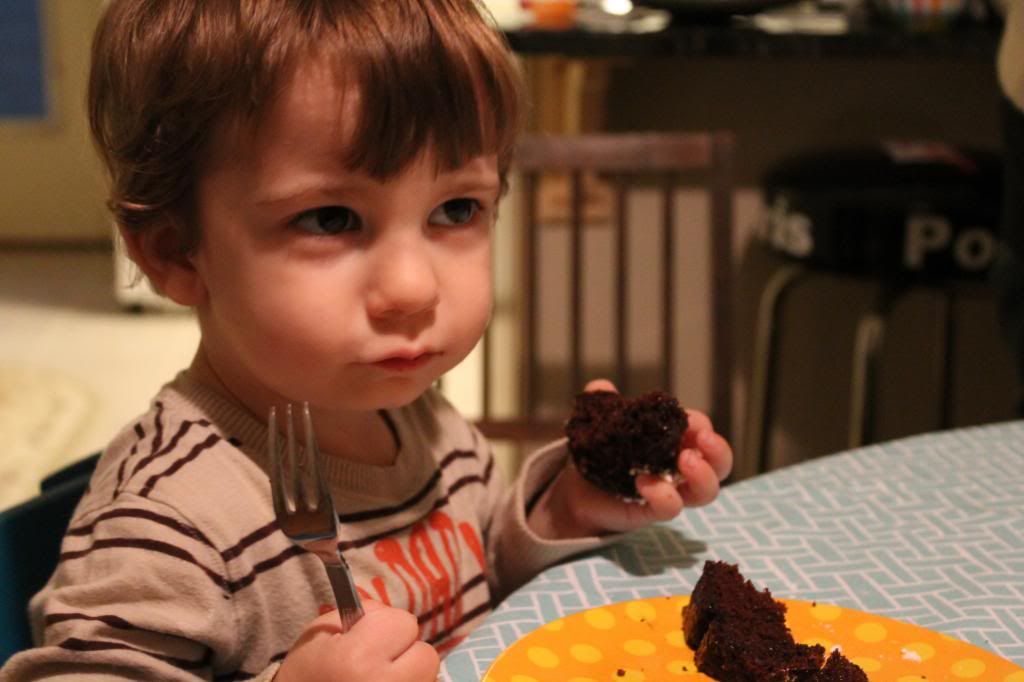 I like to think my cake was his inspiration to start cooking in his own kitchen.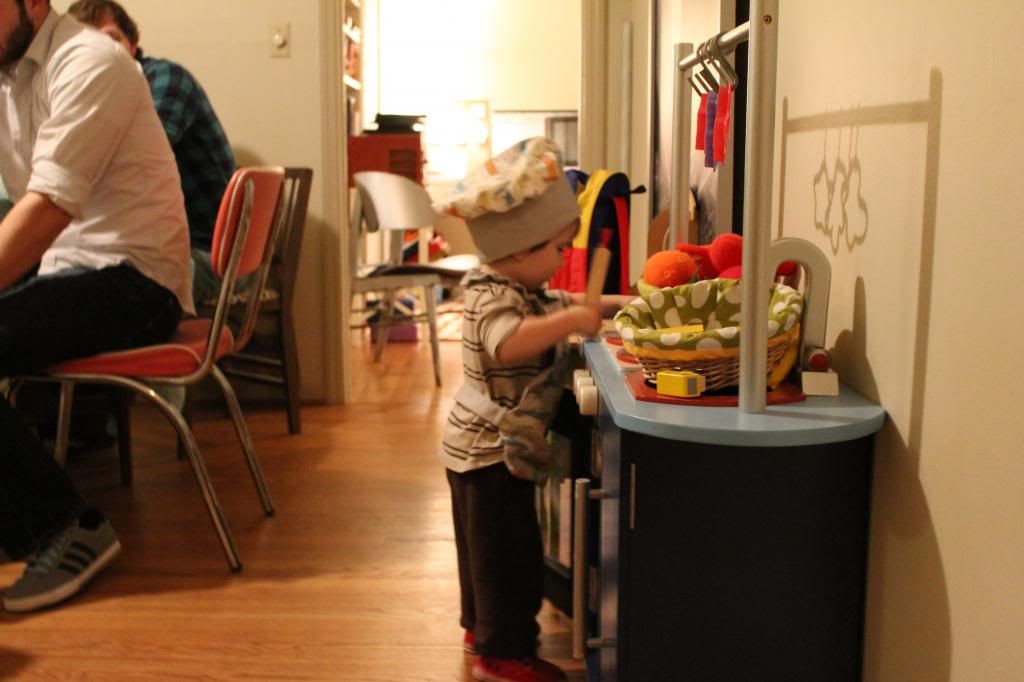 I love my friends. I love seeing them happy. Heather's story isn't mine to tell, but when I look at her and her son, I know God is good.