I'm so happy to announce that Mekenzie of
Fetching Finds
has opened a booth in the Queen of Hearts Antiques and Interiors in Alpharetta, and Upcycled Downriver is a part of it now!
Here's a creeper-shot-from-the-window-of-the-car picture:
Mekenzie has worked really hard re-purposing all kind of beautiful furniture and home goods, and now they're all for sale in one place!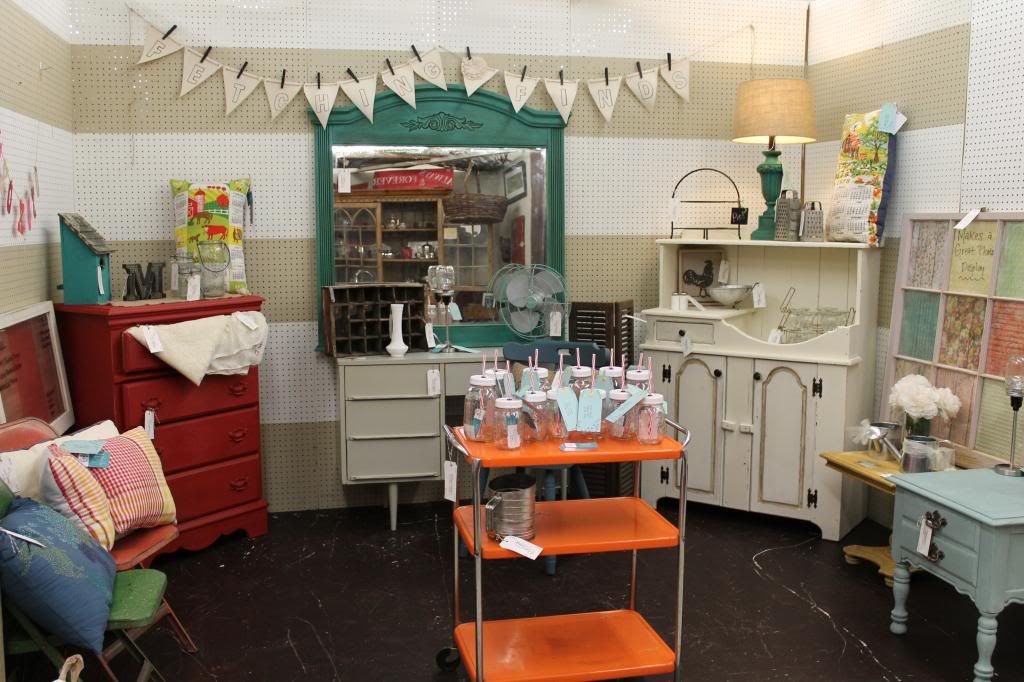 I think it looks so great!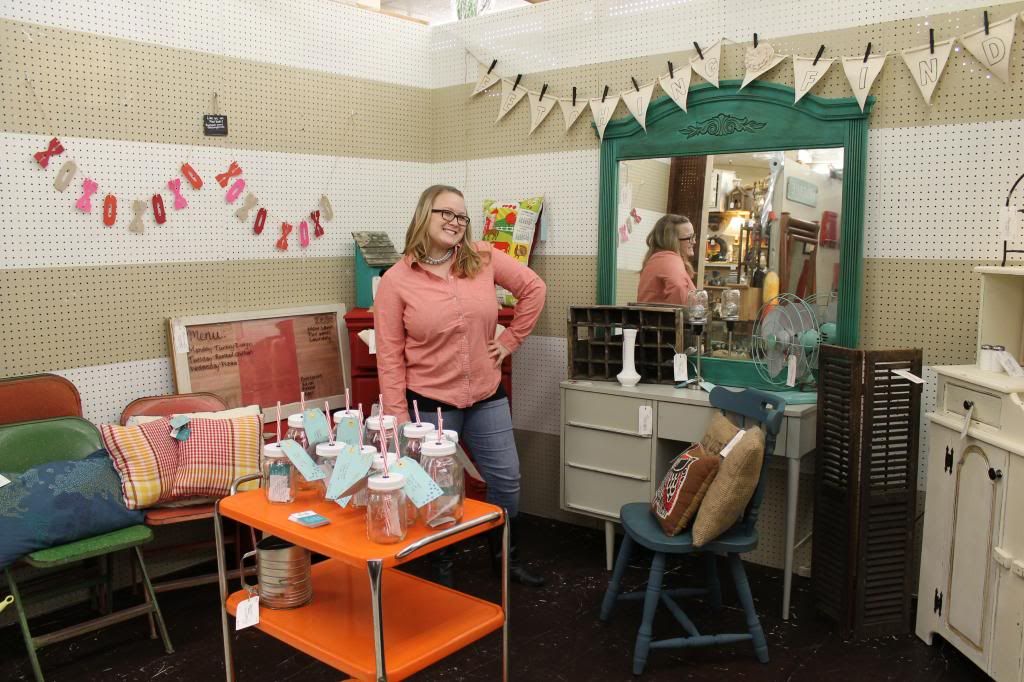 She wanted my Sips of the South front and center of the booth so they'll get a lot of notice. I absolutely love the cart they're sitting on, and it's for sale too!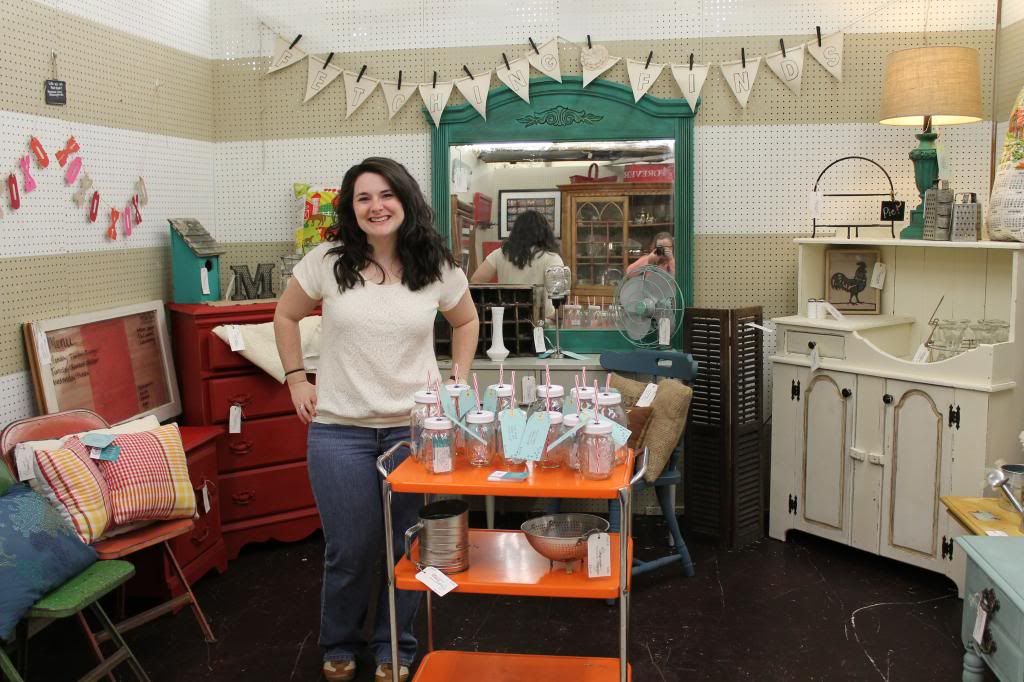 Her items are reasonably priced and oh-so-cute, so y'all get in there and start shopping! I was a customer today myself! I scored a super cute quilt top for only 10 dollars!
I'm so excited to be a part of her booth. Y'all be sure to go and support local artists like us!
Queen of Hearts Antiques and Interiors