Jared and I don't go all-out for Valentine's Day. We generally make each other a gift and grab some food, and I never decorate for Valentine's Day. But this year, I wanted something cutesy to sit around that was at least fun and pink-y since Valentine's Day is almost nothing but pink. This little DIY flower display cost me absolutely nothing. Well, I did buy the Dr. Pepper, but since I drank it all and was going to throw away the bottle, I'm saying it was a free project resource :).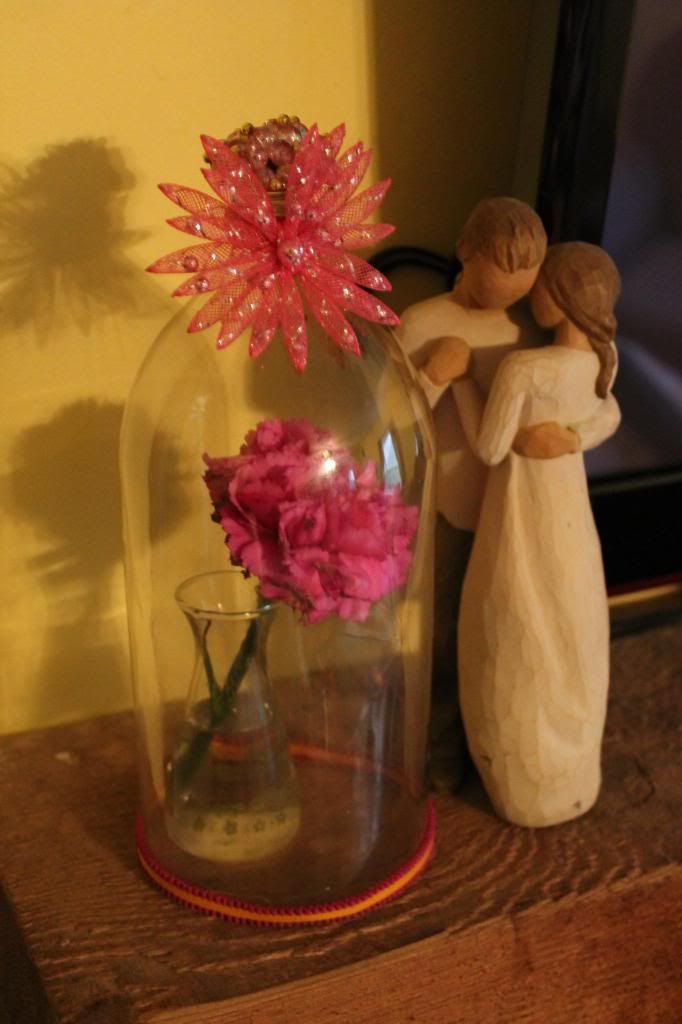 Here's what you'll need:
some kind of clean plastic bottle (Luckily, my Dr. Pepper addiction is finally paying off.)
some pretty bits of ephemera to attach to your bottle
a hot glue gun
a flower
a tiny vase or bottle
a razor blade or exacto knife
a steady hand so you don't accidentally cut your hand off when using the razor blade or exacto knife.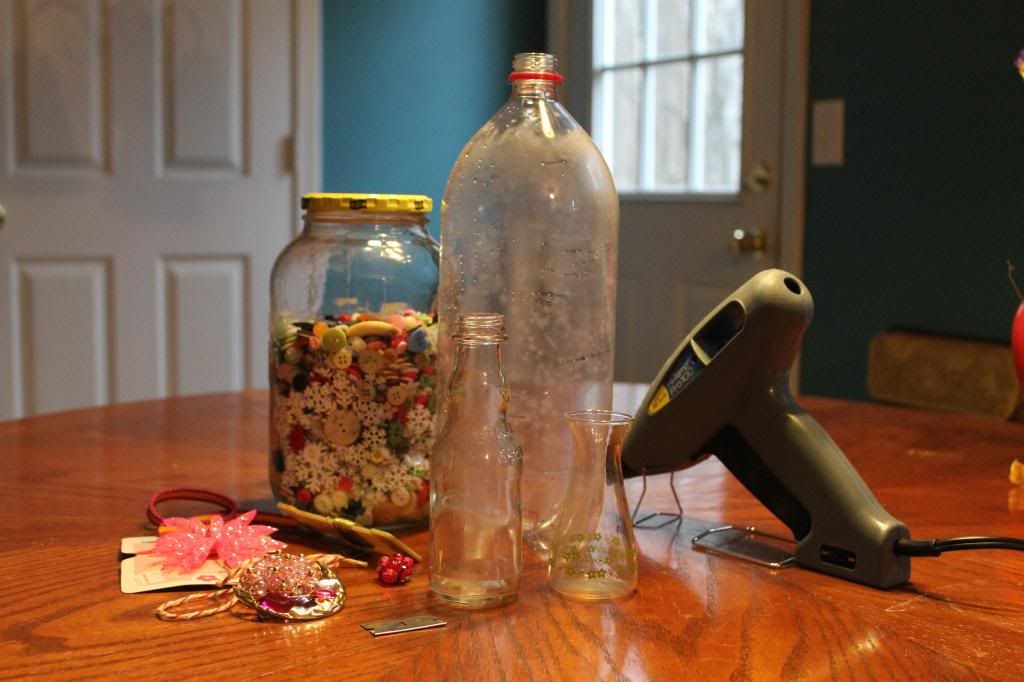 not pictured: a steady hand.
Around the bottom edge of the Dr. Pepper bottle, I noticed a small ring so I followed it around the edge with the razor blade.
Once I separated the two pieces, I noticed how cute Ophelia looked, so I took her picture.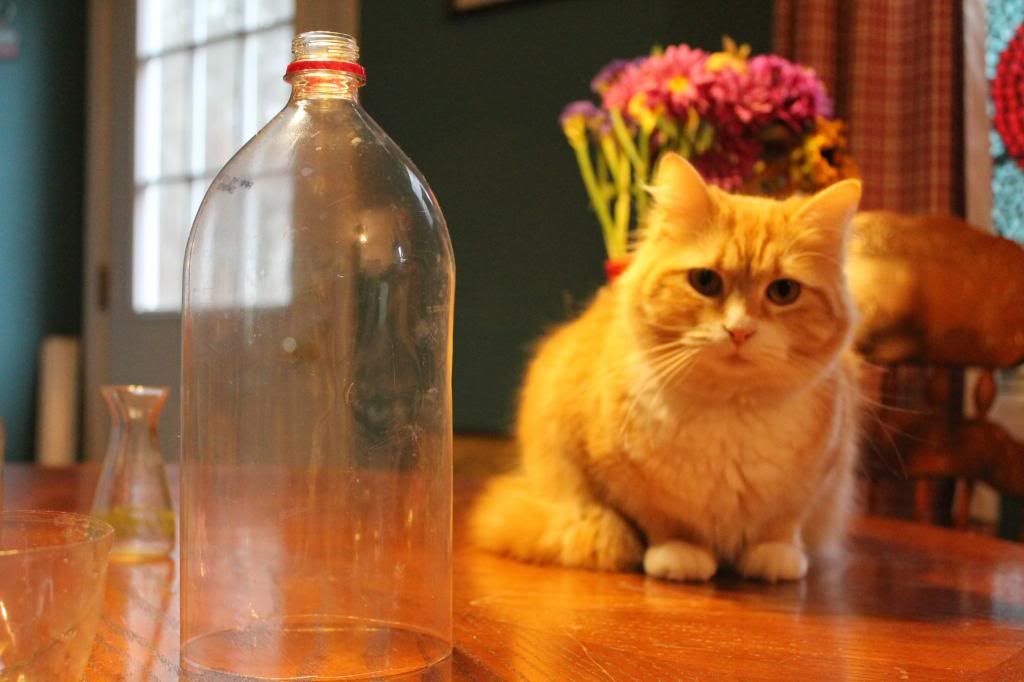 She's not supposed to be on the table, but she likes to watch me when I'm making things. Plus, she's cute.
I wanted something to sit on the top like a stopper on a fancy decanter or something, but all I could find in my bits and pieces of fancy stuff was a broken clip-on earring. I hot-glued it to the edge of the bottle top.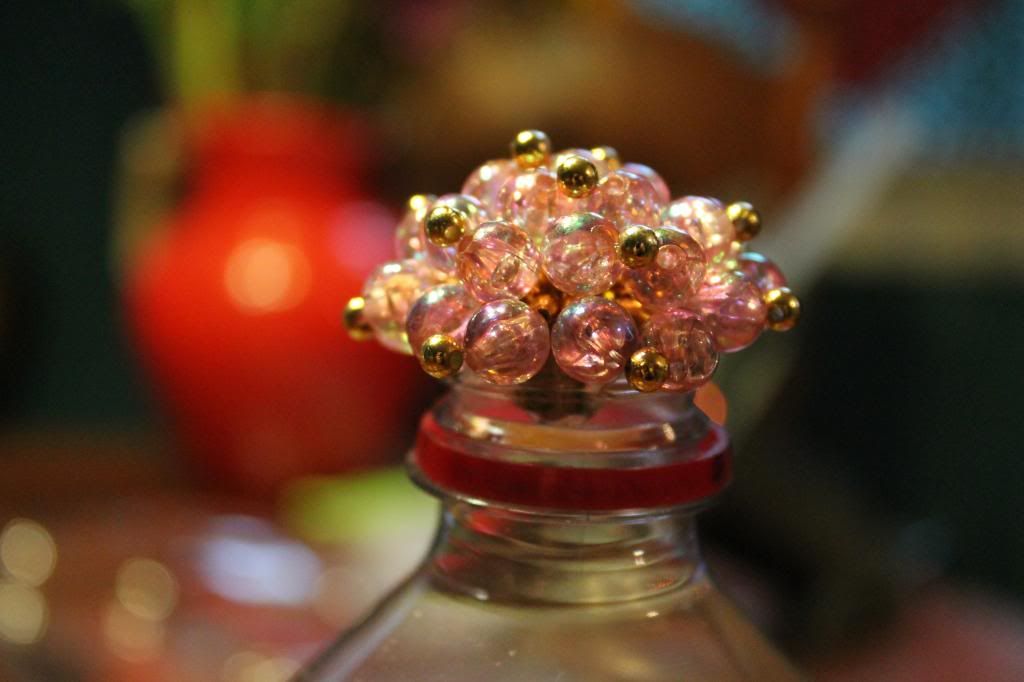 I should have taken that band off, but once it was finished I didn't notice it anymore.
I also added a giant pink flower that was actually a hair-tie that my aunt gave me a long time ago. I wound it around the bottle's neck.
I hot-glued ribbon along the bottom edge of the "bell jar" to give it a more finished look.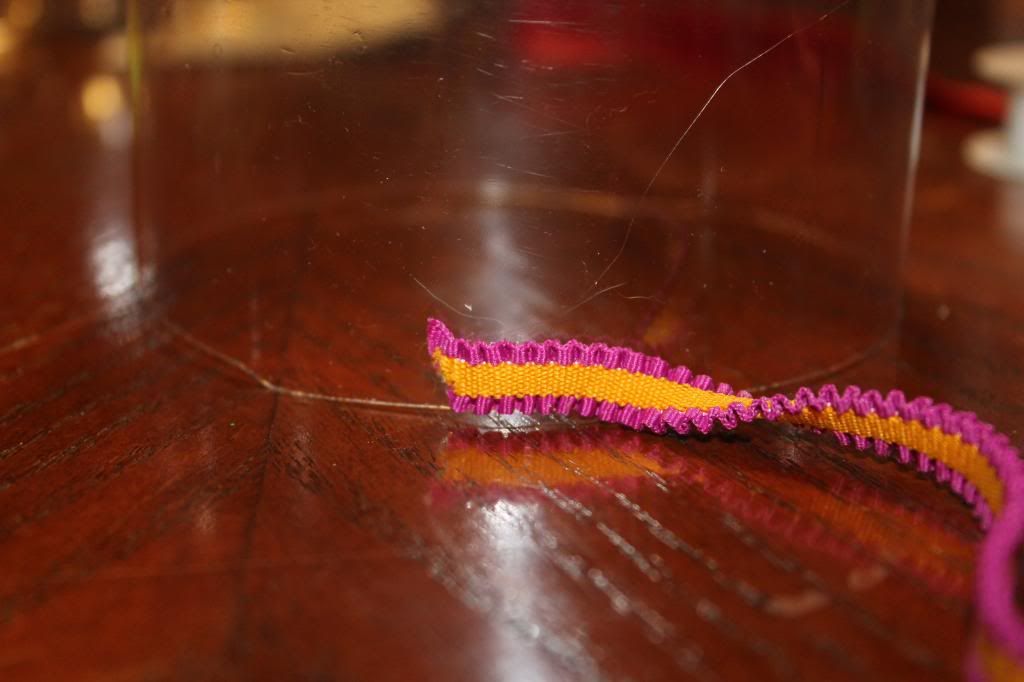 I took a carnation from my birthday bouquet, put it in a tiny vase, and set it under my bell jar.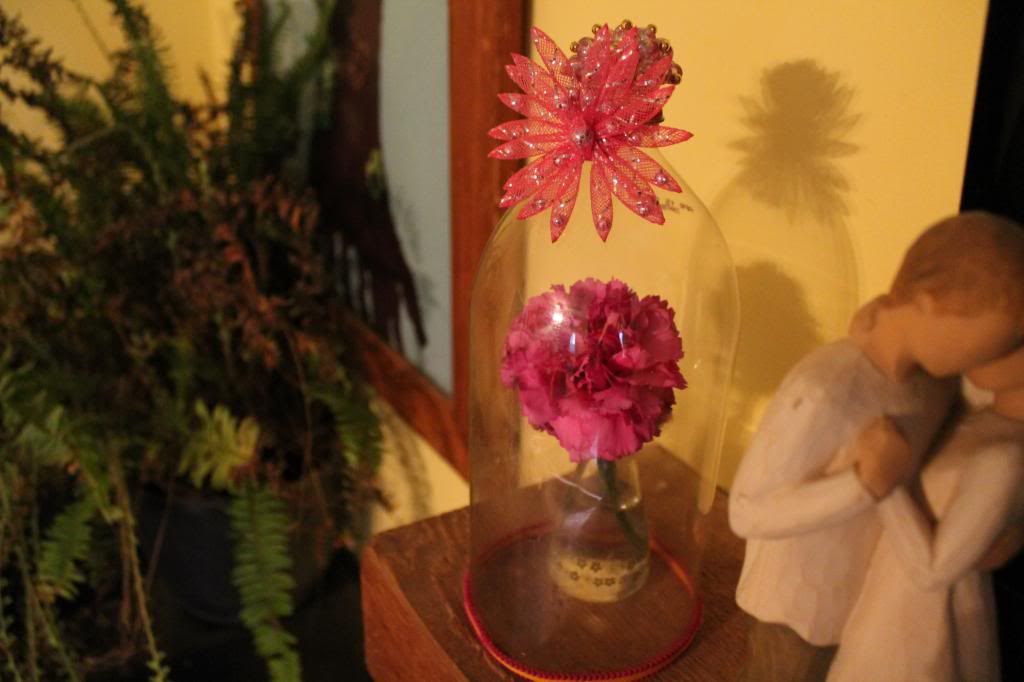 It doesn't compare to the most beautiful bell jar in history, but I think it's a cute Valentine's decoration at least. What bell jar is the most beautiful bell jar in history, you ask?
And yes, Beauty and the Beast was/is/alwayswillbe my favorite Disney movie.