Welcome to Photo Friday where I show my week in pictures! Follow me on Instagram @tristantuttle ! These posts are a mix of my instagram photos, pictures taken with my Canon, and photos taken by my friends and family. For more
Photo Friday, click here.
This week has been a mix of super productivity and then extreme sluggishness because I got sick mid-week!
Jared and I fired up our smoker this week and smoked a pork butt! It was tasty!
I started painting some super cute tiles to use as mini canvases.
Look at my cute little family!
I did some journaling with this little lady.
I started work on a tutorial for y'all I'm planning on posting next week!
Then I got sick. To get better, I put myself on a regimen of pizza with a side of allergy pills, four way nasal spray, sweet tea, Carmex, and the heating pad Connie gave me for Christmas.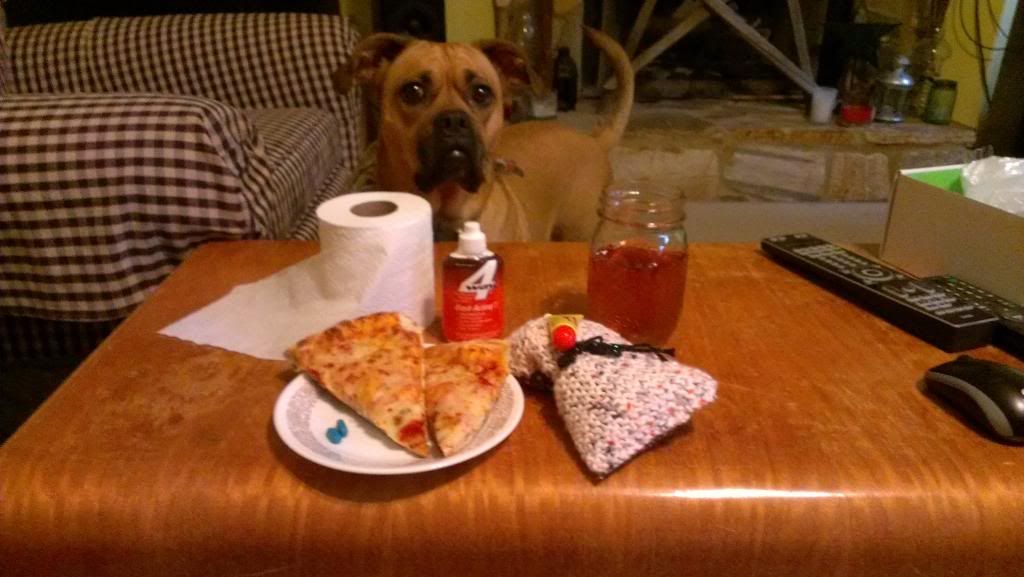 Puck was really worried about me.
I worked on some more tiles.
My work space is so messy, but I love it.
When I was feeling less like death, I ventured out to Wal-Mart and found these ridiculous Christmas outfits for Puck and Ophie on clearance. Best four bucks I spent all week.
Jared took these pictures of Puck, which made me feel better because her face is so weird.
This one is my favorite.
Next week will include a no-sew tutorial for covering up logos on canvas bags and a recipe for the delicious pork butt Jared and I smoked! Have a great weekend, y'all!