Cast iron is virtually indestructible, which is just one reason why I love it so much. I am a master of destruction; just ask Jared. You can't scratch it, you can't break it, it's non-stick if seasoned correctly, and if need be, it can be used as a weapon.
It's multi-purpose.
After I use my skillets (I have 8), I rinse them with hot water. If one needs scrubbing, I use kosher salt instead of soap so that the "seasoning" doesn't get scrubbed off. I always wipe them completely dry. Right now, I don't have a way to display them or even store them in an accessible way, so I keep them flipped upside down in the stove for now. But I have a storage idea in the works!
This skillet once belonged to Jared's Me-Maw. I don't know how old it is, but it's at least older than me.
Cast iron skillets remind me of home. Mama and Daddy have a wall of cast iron skillets hanging on screws over the stove. Something about the rustic mix of wood and iron just makes me happy. I had Mama send me this picture last night.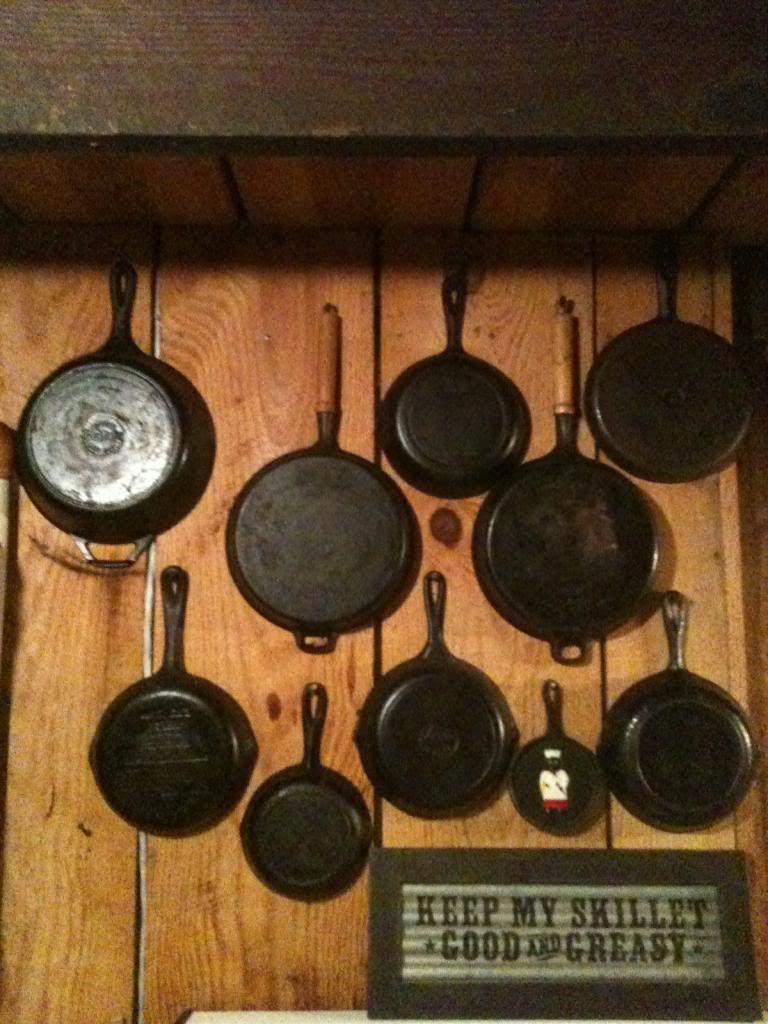 Here's another cute example of a cast iron kitchen. Doesn't this just make you happy?
Here are some links to help you care for and enjoy your cast iron kitchen goods!
Do y'all have a favorite piece of cast iron?