Welcome to Photo Friday where I show my week in pictures! Follow me on Instagram @tristantuttle ! These posts are a mix of my instagram photos and photos taken by my friends and family. For more
Photo Friday, click here.
If ever there was an end of the world, I'm sure it felt like this week for some people. This week has been challenging for everyone in so many different ways. The events in Newtown will always be heartbreaking. I cannot imagine what those families are feeling. I was at a gas station about to get out to pump gas when I heard about the shooting. I cried at the pump. Let's continue to keep those people in prayer.
It's hard to imagine there's still good in the world after something so horrible happens, but there still is. After such a tragedy, goodness is sometimes hard to find, but if we look, it's still there. Here's some goodness from my week.
My darling husband and I had a late night date to Waffle House where we were told by one of the waitresses that nothing was impossible. I believe her.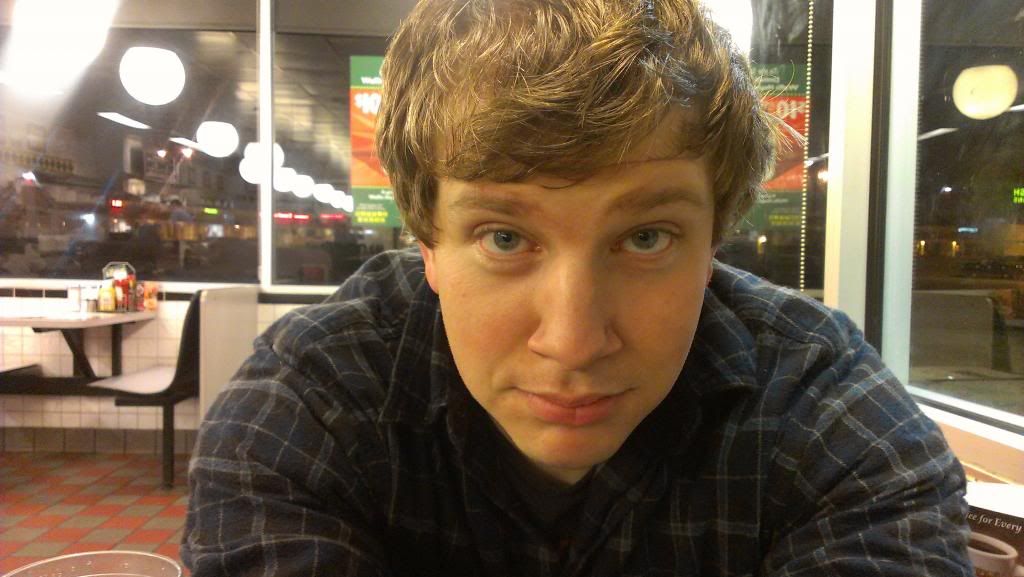 I told him to make a sultry face.
Caught in the act of snuggling!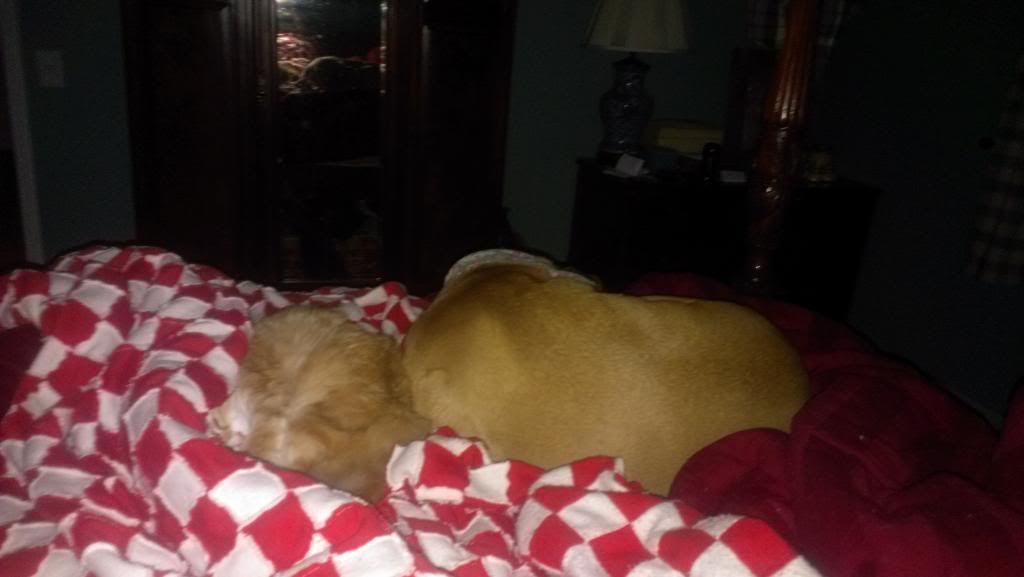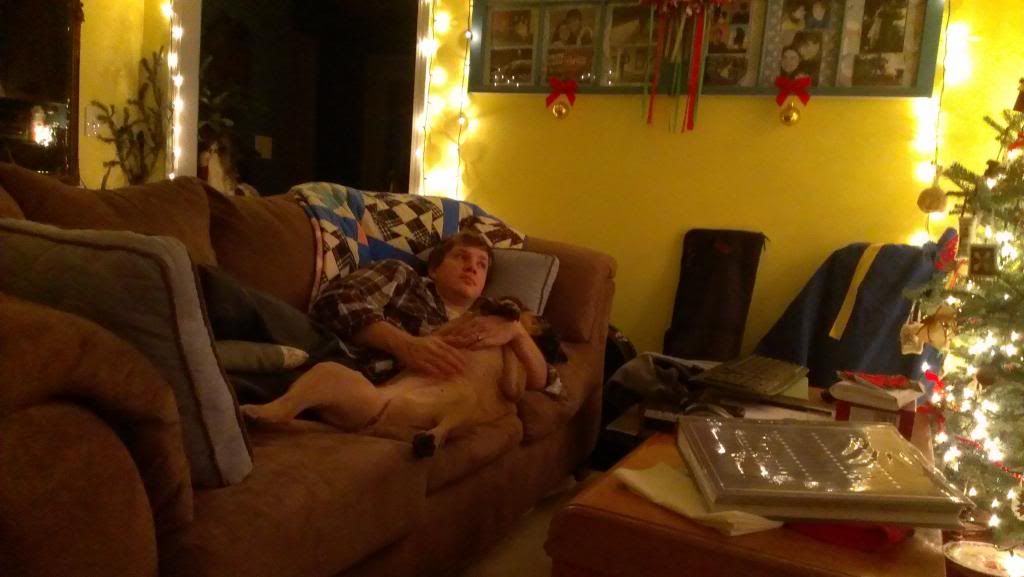 Two graduations this week!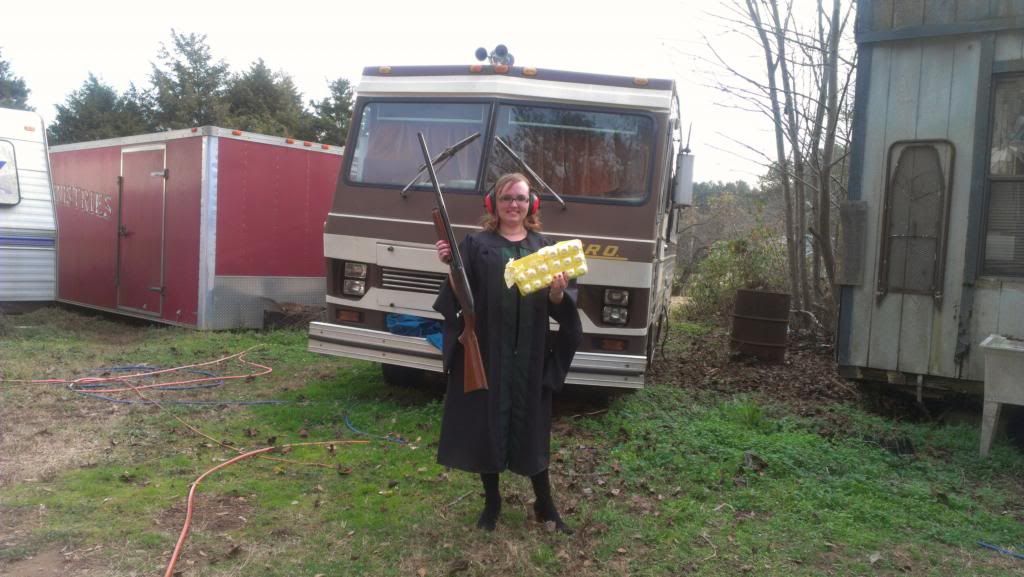 Melissa just graduated from Southern Poly Technical University with her MBA. Afterward, she shot up that egg carton with a 20 gauge to celebrate.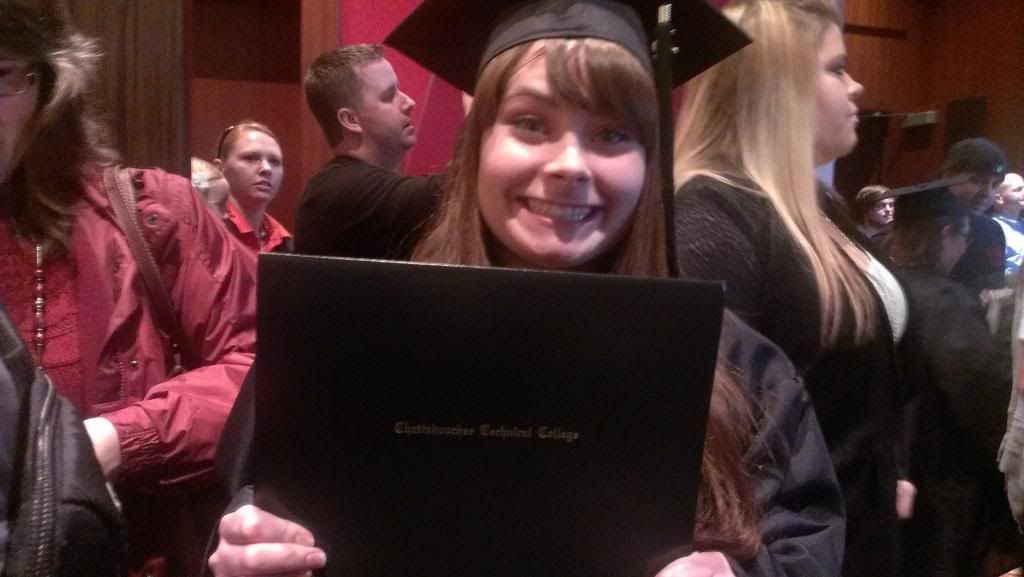 My dear sister Katie graduated from Chattahoochee Technical College! She studied Welding and Joining Technology. She was the only female in her class and the third woman ever to graduate the program!
Of
course, there was at least one last minute present-making session this week...
Ophelia likes to help.
and one piggy-back ride!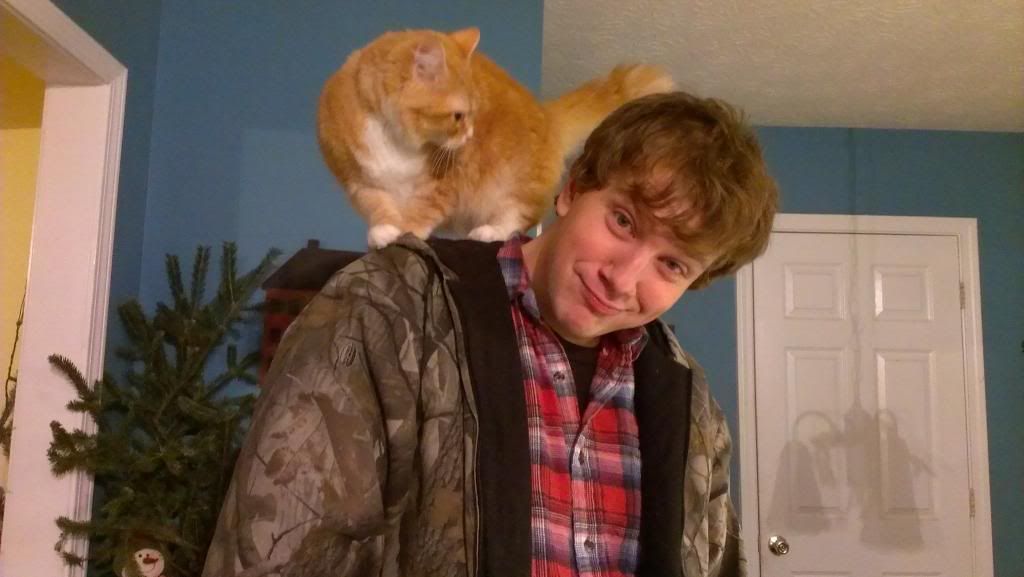 Ophie likes to ride around the house on our shoulders. She drapes herself like a scarf around my neck, but Jared's height makes her a little bit nervous.
These moments of happiness are all around us: time spent with loved ones, snuggles, important milestones, the ability to be a blessing to others...I hope your life is full of them as well.
Let us all pray that the victims of the shooting in Connecticut will find peace in spite of the current circumstances.
These things I have spoken unto you, that in me ye might have peace. In the world ye shall have tribulation: but be of good cheer; I have overcome the world.
John 16:33
Peace I leave with you; my peace I give to you. Not as the world gives do I give to you. Let not your hearts be troubled, neither let them be afraid.
John 14:27