I am obsessed with chalkboard-ing things now. Ever since I worked on this chalkboard project, I am seriously looking at everything and envisioning chalkboard paint covering it.
Here's a little tutorial showing y'all how I made my chalkboard mirror complete with pitiful cell phone photos because my camera died.
This chalkboard started out as a mirror that I bought from a yard sale held by a nice couple down the street from my parents. I paid three dollars. It was originally white, but in a fit of ridiculousness, I painted it all spotty and weird to bring to craft shows. There are some remnants in this first photo.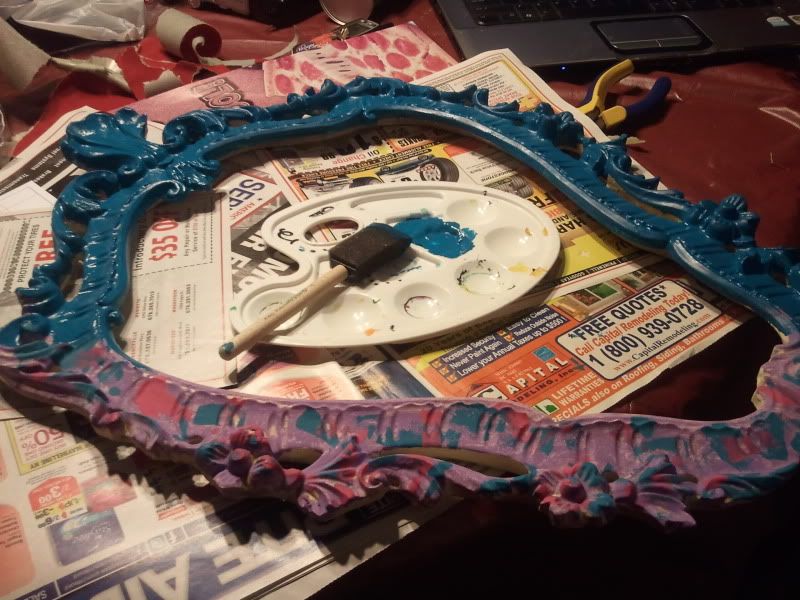 Before I began painting, I took the mirror off the back and separated it from the frame. Then I picked out the awesome blue paint that I had floating around in my paint box and began painting.
After it finished drying, I took it to the garage and sprayed Valspar clear-coat sealer over it and let it dry. While that was drying, I scuffed up the mirror with sandpaper so the paint would stick to the mirror and followed the directions on the chalboard spray paint.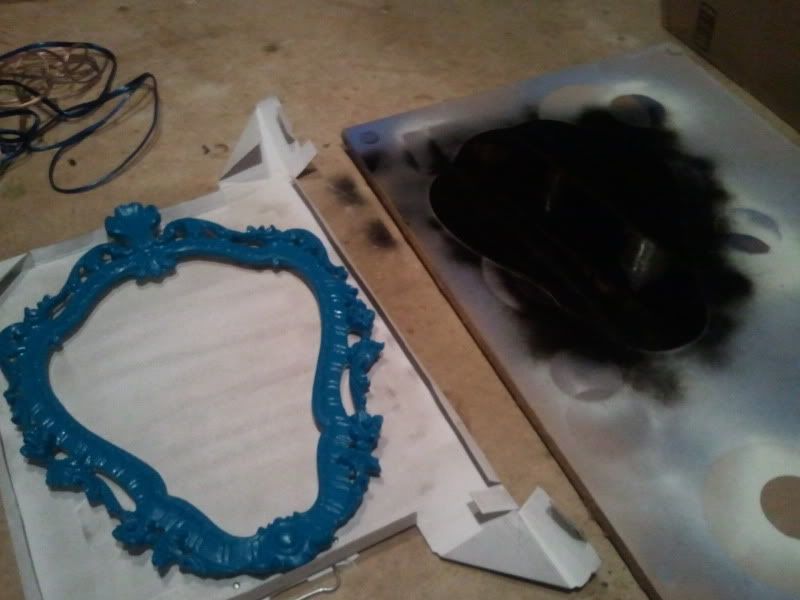 I followed the instructions applying two coats both horizontally and vertically and then waited 24 hours before I tried writing anything on the chalkboard
It was so hard to wait! As soon as it was dry, I rubbed chalk all over the surface to "season" it, and then it was ready to use!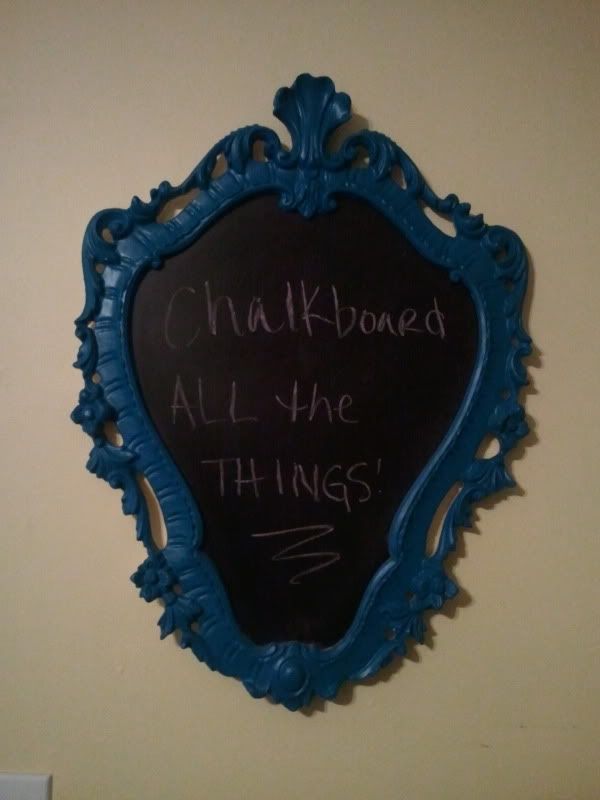 This was a seriously easy and fun project! If y'all try any chalkboard projects of your own, let me know in the comments!