This weekend was amazing. Jared and I went with my family to camp by the Toccoa River. We've camped there for years. The last time we camped, we borrowed an air mattress from a friend with disastrous results. In the middle of the night the mattress went mostly flat with just enough air left in it so that when Jared got up to re-pump it, I went crashing into the ground resulting in an S-shaped curvature of my spine! We ended up sleeping in our anti-gravity chairs outside of the tent under the stars with the river rushing past us at our feet.
It really wasn't too bad of a night if I'm being honest.
Anyway, to avoid sleeping in chairs outside, Jared bought a fancy-pants air mattress. When I say "fancy-pants," I mean a deluxe model air mattress that is nearly two feet tall when pumped up. It no longer fit inside our old two-person tent.
So Jared buys this tent.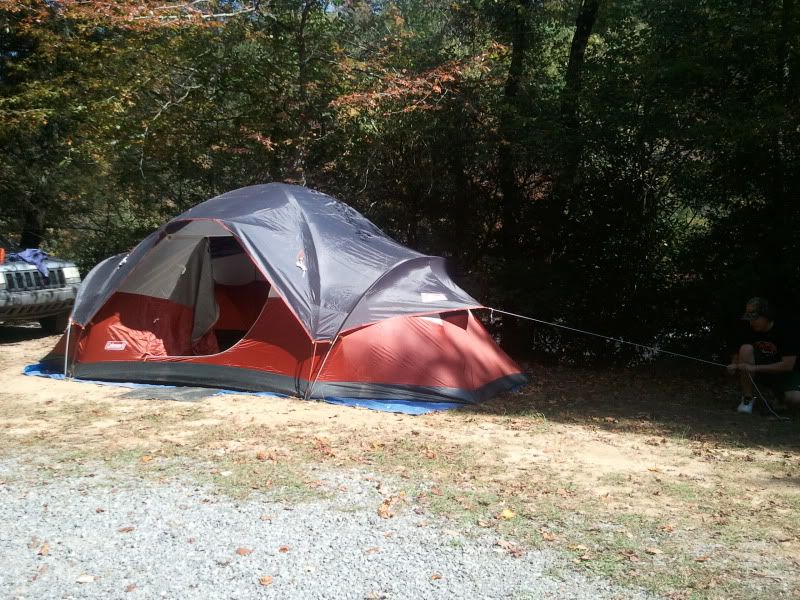 To the outside observer, this tent really doesn't seem that big, but when you consider we can fit two queen mattresses inside this tent with walking room to spare and we are the only two people sleeping in it, it is really big!
Just look at how huge this mattress is!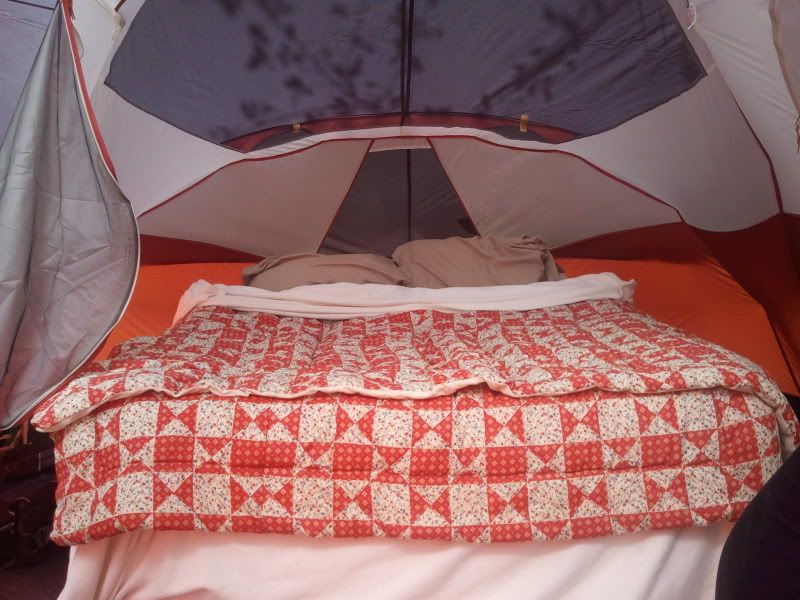 We spent the weekend riding bikes around the campground, playing music and painting. Jared had a fun time riding my bike as evidenced by this picture: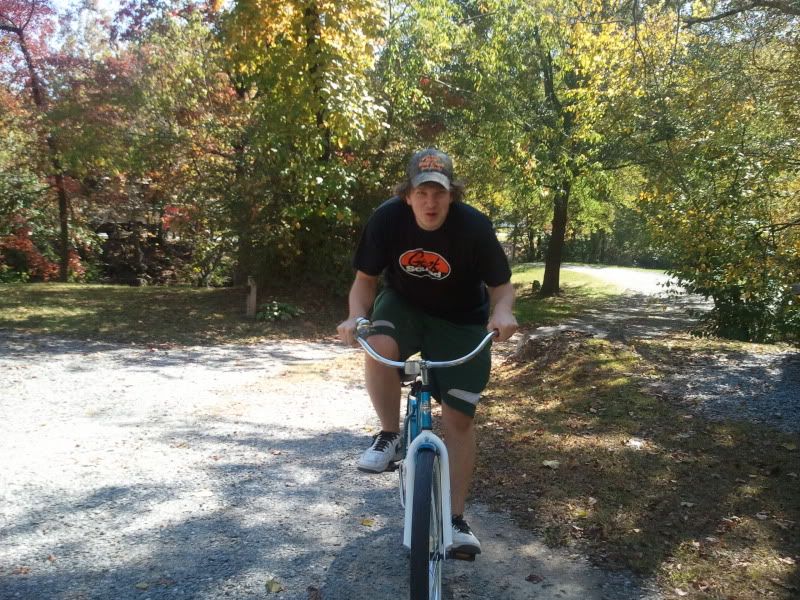 Every night we played music together under the pavilion by the river. It was absolutely beautiful!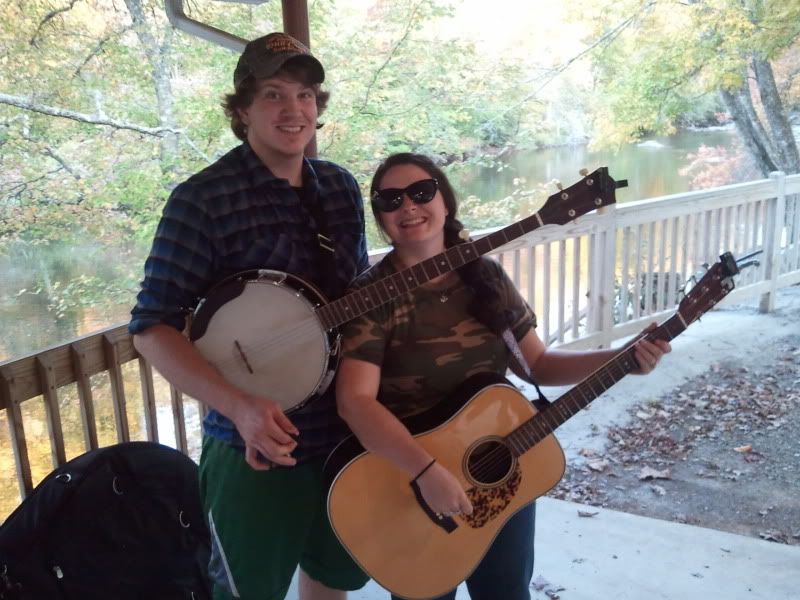 Every morning we had breakfast while sitting across from these two beautiful ladies.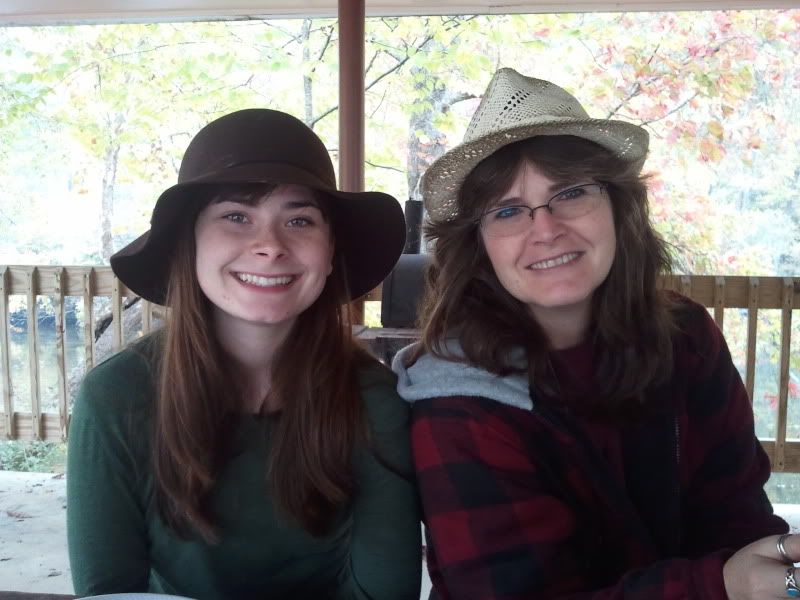 and this strange looking man...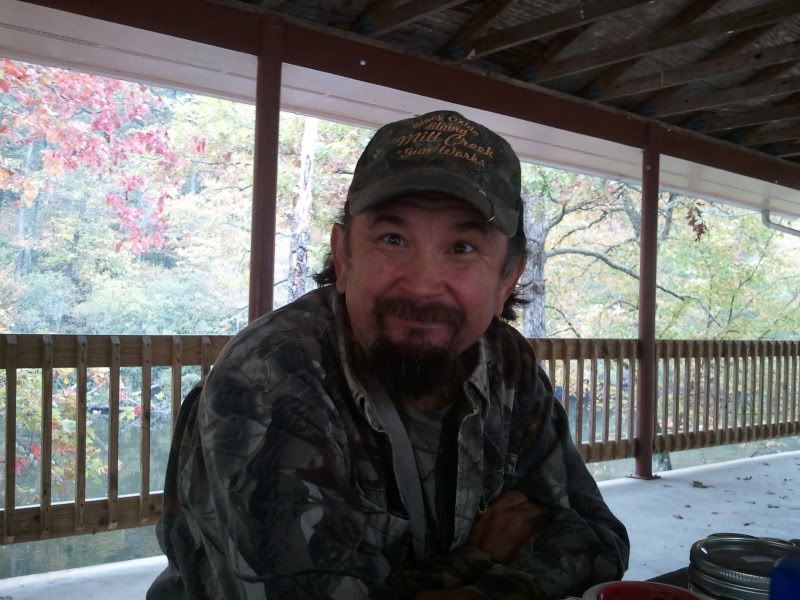 During the day, I experimented with leaf printing. It was fun to search around and find interesting shapes and sizes of leaves to print with. A similar kind of tutorial can be found on Red Bird Crafts
here
:
Look how cool mine turned out!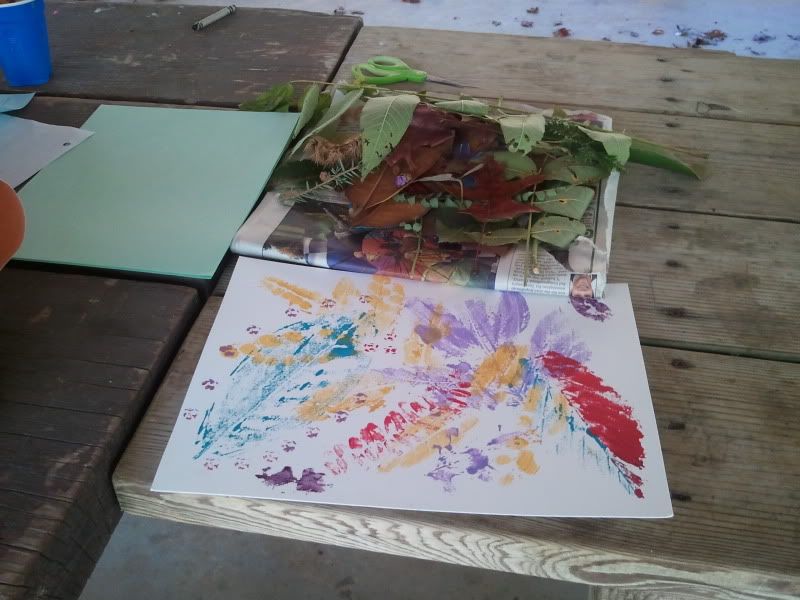 I also worked on some watercolors as part of a zentangle project I've been working on. I thought it was pretty neat to get to mix the watercolors with water from the Toccoa River!
This weekend was very much needed. Not only was it refreshing in terms of relaxation, but it was so refreshing to be able to create something with no pressure associated. Art for the sake of art.
Plus, it was nice to wake up to this sweet face.