You've heard it from me a thousand times. I'm going to be a better blogger. Well this is what I'm proposing. Whenever I make a new project, I'm going to talk about it. Whenever I feel like being quiet, I'll be quiet. This seems like a much better plan than setting myself up to fail by making rules for myself. I think I have a rebellious nature when it comes to rules.
Anyway, I've been making a few things and I've got them in the new store!
These are my new Mason Jar Sewing Kits!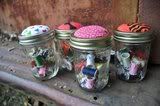 I FREAKIN' LOVE JARS.
Here's my travel cup that I'm calling Sips of the South.
Ophie with a quart-sized Sips of the South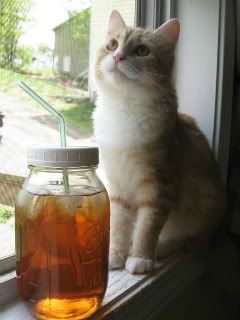 Pint sized version!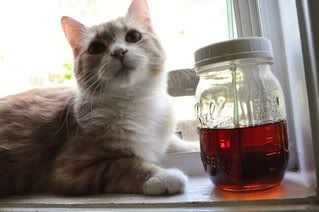 and I've also got a listing for a custom brooch bouquet since mine seemed to be a hit at the wedding! Here's the link for my shop again just in case y'all didn't see it!
http://upcycleddownriver.etsy.com
That's all for now! Maybe next time will be a better/longer/more inspired post!