My sister came up with the great and grand idea of having a Crafty Costume Party. We were going to be on the road on the actual Halloween night, so we had it last Tuesday. 'twas EPIC!
Jared and I decided to be zombie bride and groom. Kate, Jared and I zombified our thrift store outfits using theatrical blood and dirt. I looked like a crazy person rubbing my white dress into the dirt in the front yard, but whatevs. the neighbors are used to my craziness. The total cost for both of our outfits was probably 20 bucks.
Kate did our makeup using only eyeshadows. She's going to cosmetology school and hates the cream makeup that people generally use for halloween costumes. She's such a good makeup lady that Jared and I accidentally scared a small girl who was in attendance at the party.
Ian, Jared's brother, was our officiant in the zombie wedding. afterwards, we celebrated our nuptials by carving pumpkins!
ON TO THE PICTURES!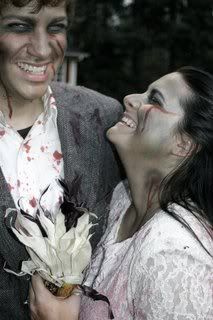 I hope we look this happy on the actual wedding day!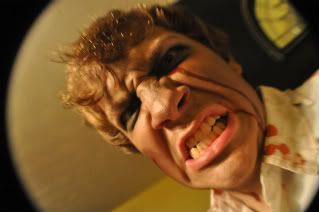 FEROCIOUS!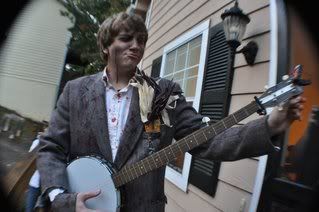 This grin makes me happy.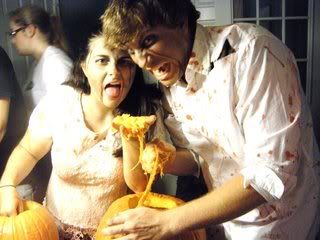 Pumpkin guts! YUM!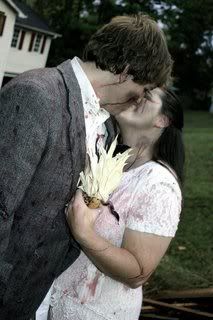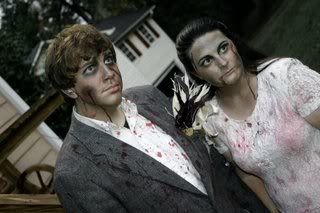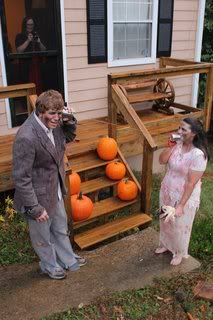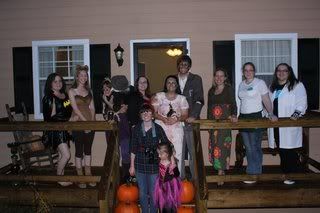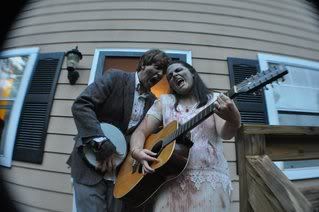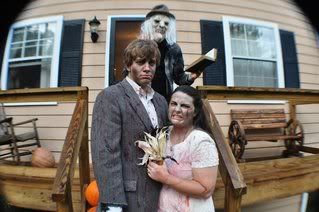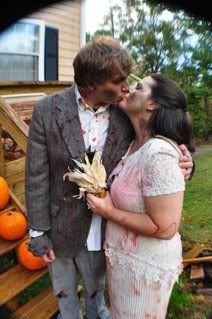 This one is my favorite.
I think on the whole the party was very successful! We're already planning next year and I think I might possibly be a mad scientist!