The stained glass project is finally finished! YESSSS!!!!!!!
Jared helped me finish it! We had to make two trips to the Home Depot to make it happen, though. I got too excited the first trip and when we got home, I realized that I didn't have the grout float, a proper sponge, or cheesecloth. So back to the store we went.
The earliest steps of the process were already documented on this blog so here are the newest parts!
Basically, after we glued all the globs on the window, we followed the directions on the box of grout. I bought Charcoal colored non-sanded grout. We made the whole box, which was a mistake, but next time I think I'll prepare a couple of windows to grout that way I won't have to do crazy math and I won't waste any grout.
and here we go!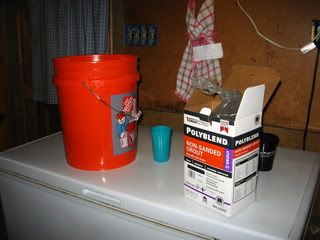 The giant bucket and the grout. Plus, refreshments since it is hard work mixing grout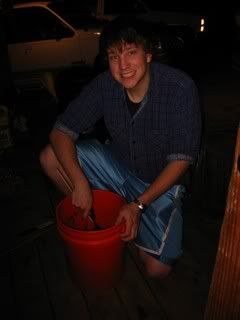 Jared mixed it for me since my arms are weak and girly.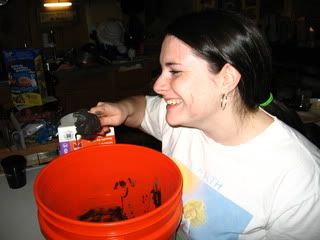 I mixed it for just a few minutes and ended up with it on my face in record time.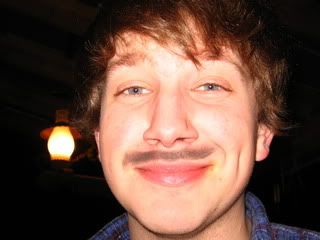 Jared's grout mustache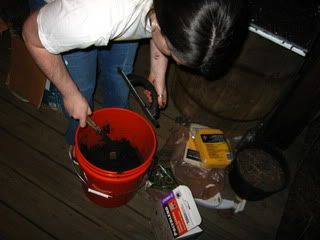 We might have made too much grout.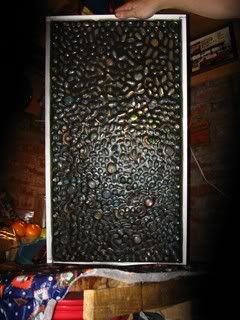 This is the window with all the grout on it before we wiped it down.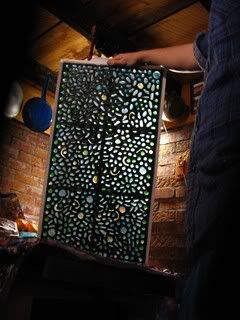 TA-DA!
and one more!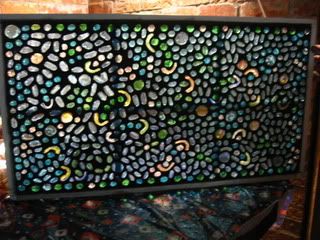 I personally think it's awesome!