As I've mentioned several hundred times, Jess Wal is a crafty beast. She's also a photography beast and has her own business. She is taking the photos for the wedding and did an engagement shoot for us. We're only a year and half late, but better late than never! She took us to downtown Acworth and we walked around town for an hour or so taking pictures.
They turned out awesome!
Here are a couple of my favorites!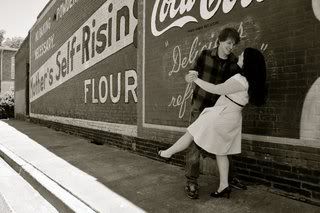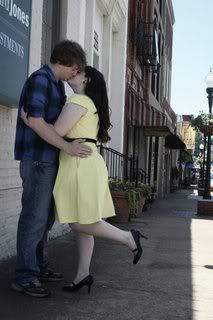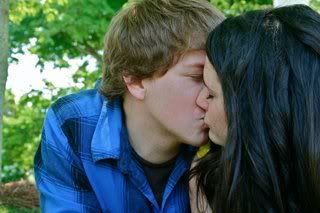 The last is my favorite I think.
To see the full set or get Jess Wal to take pictures at your event or special occasion, check out her website.
http://photographybyjesswal.shutterfly.com/
Our set is under the weddings and engagement tab!
***edit*** I know that the first picture is too huge, but I can't resize it properly, so just click it to see the full thing. It's annoying because that's one of my favorites. Thanks!