Today was craft day with Jess Wal. That in itself is enough to make it a good day, but it was even better because Jared and I went on a walk with Puck.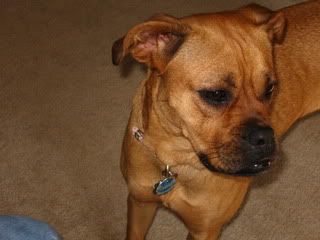 We also ventured to the creek with Puck and that was an adventure. Puck had never been in the water and it was fun to see her experience something new. It was a nice time for everyone!
Then Jess came over and worked on a super secret project that I can't reveal at this time. I hope that it turns out pretty good. I worked on a new window. My plan was for there to be a giant red heart surrounded by blue. This is what I've got done so far.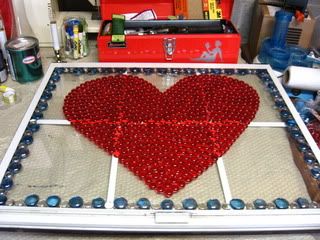 I have some turquoise-y blue globs but I didn't have enough, so I'm waiting for my cash flow situation to improve so I can buy the rest of the globs.
I also made a totem birdfeeder for the front of the house. this is it in the messy crafty corner.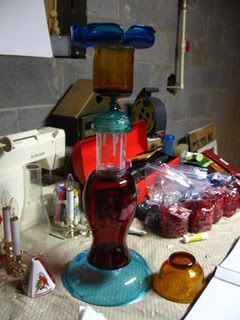 and this is it in action!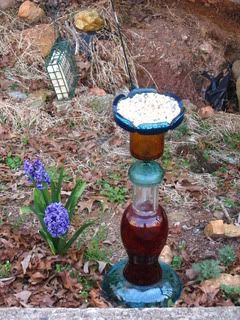 I closed out the day by listening to this band.
http://www.youtube.com/thecleverlys#p/u/4/0v6nllTr7vM
The Cleverlys are Amazing!!!!
So, it's easy to see why today was so amazing. I hope your day was wonderful too!