My first post on this blog explained how craftiness nearly made me a felon. Well, it turns out, I come by it naturally. Daddy, who is probably the best daddy anyone could ever hope for, is also a potential felon... or at least a potential misdemeanor-er. I don't think that taking the flower stands at a grave yard would count as a felony. (Don't worry. These were in the pile at the edge of the graveyard where all the gross flowers and such were. They were going to be thrown away, anyway.)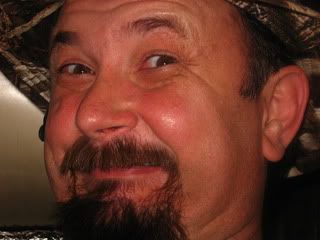 He's both crazy and awesome.
Anyway, he brought home some of those flower stands and I decided to cut them up and use a piece of
rebar to make a bottle tree!
A little background: Bottle trees were brought over from Africa with slaves. The legend goes, that if a person hangs bottles in a tree, evil spirits would be attracted to the light passing through them and get trapped in the bottle. Then, once the spirit is trapped, the bottle is corked and thrown away or in a river. BYE BYE EVIL SPIRITS! It's pretty much a fail proof plan.
Here's the process: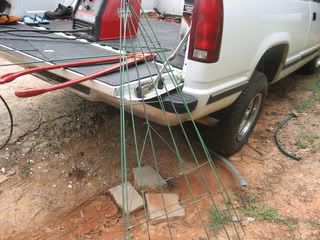 The "stolen" flower stands.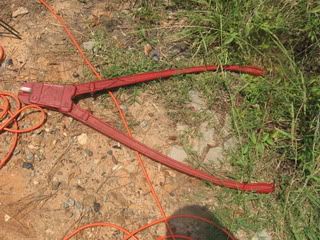 Look at the giant bolt cutters!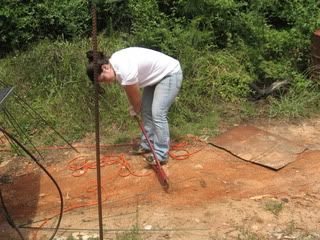 They are so huge, I have to stand on them to use them!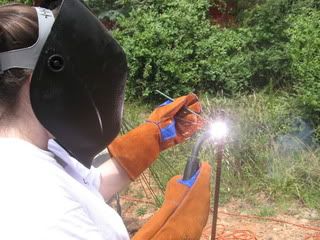 Getting started! Oh man!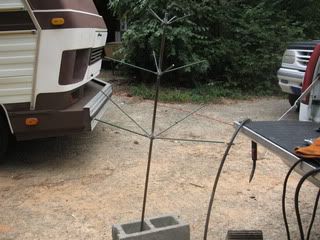 Almost done!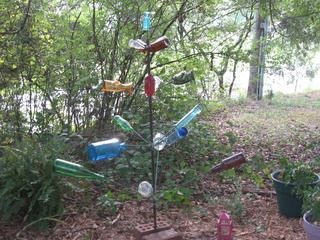 Ta-DA!!!!!!!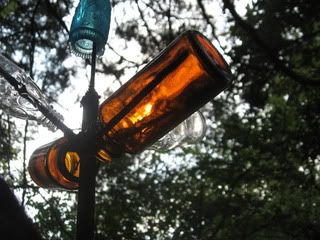 If you were a spirit, wouldn't you want to investigate the bottle?
This was my first attempt at a bottle tree and I would love to make more. This one turned out woefully boring compared to some online... Seriously. Mine is put to shame by beauties like this one: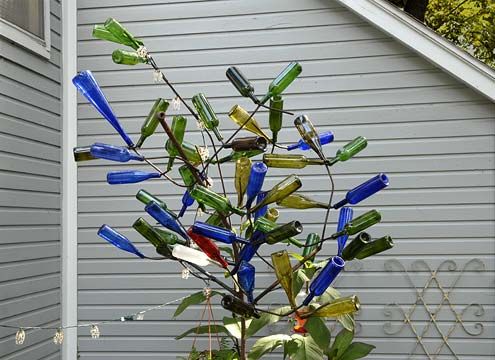 I didn't make this, but I wish I did... I found this picture at: http://www.dallasartsrevue.com/ArtSpaces/Tours/wrlast06/wrlast1-06.shtml
One day, I will have a bottle tree forest. And it will be magical.