As has probably become obvious over the past posts, I like to be outside. I like to play in my garden and I like to make junk to put in my garden and to make my neighbors look at me weird when I go get the mail. Jared, my long suffering fiance, knows this about me and has embraced it. (He actually asked me if I would make a metal man to hold our mailbox! I am so excited about working on that!) I came home over the summer with a thrift store ashtray. This is slightly odd because neither one of us smoke. I told him I was thinking I could use it to make a birdfeeder and he gave me
the look
. Anyone with a significant other can recognize
the look
. You know. It's the look that says, "I really don't understand where you're going with this and I'm going to humor you until I can figure it out."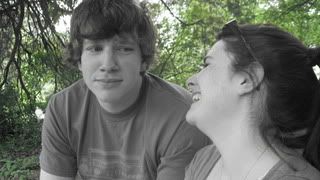 That's pretty much the look he gives me all the time.
Anyway, I found that ashtray and bought it without knowing exactly how I was going to make it into a bird feeder. I found a pretty yellow glass bowl and bought it without knowing what I was going to do with it. I found four ceramic bowls and a cobalt blue cup without knowing what in the world I was going to do with them... Sensing a pattern? I generally have no idea what's I'm going to do with all the stuff I collect, and then one day, it hits me and ridiculous stuff gets made.
I glued each piece together and prayed it would stay balanced long enough for the glass glue to set. This is the result: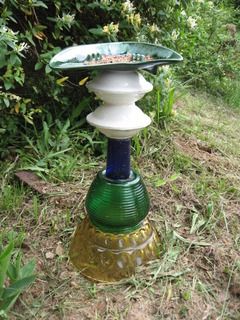 A close up of the ashtray part (which was my favorite!)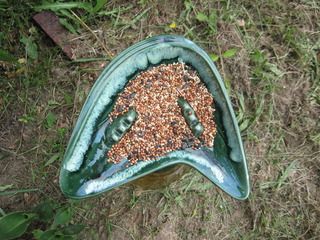 I can just see the little birdies sitting on the grooves where a cigarette would go!
On a different note, Jared is all moved into the new house and so has the dog Puck. She is a beast! She's so ugly she's cute, and she provides near constant laughter because she's crazy. So, because she makes me happy, here's a parting picture of our dearest Puck: