This is a non crafty entry. Just me thinking about life and such. I've got so much to be thankful for: God, family, friends, love, happiness, salvation, etc. I have more than I ever will deserve. I'm truly blessed. I've got a future husband who is incredible, a Mama and Daddy that no one will ever compare to, a sister who is my heart and friends that are too awesome for words. I'm blessed beyond all reason and measure. The Lord is good.
I'm thankful for this: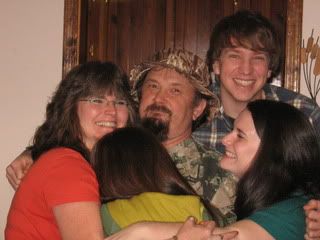 that's my world in a photo.
Happy Thanksgiving